Apple announced that satellite emergency communications for iPhone 14 models will be available in the US and Canada starting November 15. Now the owners of these smartphones can send an SOS signal even if they are out of cellular or Wi-Fi coverage. The transcript of such a message can also be sent to the contacts specified for this case (up to 10 contacts in iMessage). In addition, to share your location data with friends or relatives, if there are no conventional communication networks, the traveler may not even be in an emergency. This can be done through the Find My app.
To use the emergency satellite function, you need to fill out a short questionnaire, indicating the most important data for rescue services: what exactly happened, how many people need help, whether someone is injured, etc. This questionnaire, along with information about the user's location (including altitude), iPhone battery level, and Medical ID profile (if enabled) will be sent to emergency services. If necessary, the user can send additional messages that will help dispatchers better understand the situation and provide the necessary assistance.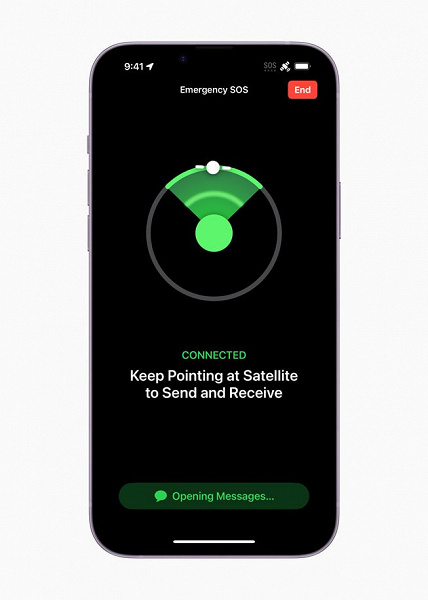 Keep in mind that satellites move fast, have low bandwidth and are located far from the Earth, so even short messages can take several minutes to transmit, Apple notes. But thanks to the company's text compression algorithm, which can reduce the average message size by 300%, in clear weather, an SOS signal via satellite can be sent in just 15 seconds. In order for an emergency message to be guaranteed to reach, you need to manually point your smartphone at the nearest satellite – instructions on the screen will help with this. iPhone 14 owners can test "satellite SOS" using a demo: connect to a real satellite in range, but without actually calling emergency services.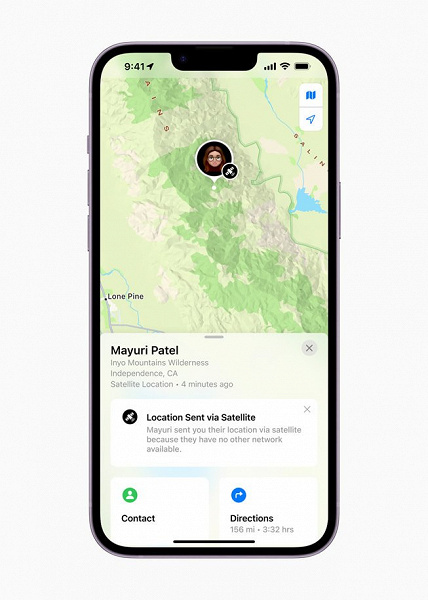 The new feature is available on iPhone 14, iPhone 14 Plus, iPhone 14 Pro, and iPhone 14 Pro Max and requires iOS 16.1. Those who purchased a smartphone before the launch of the satellite service will receive two years of free service. Apple did not say anything about what the cost of the service will be after that. Recall the satellite provider for this service became Globalstar company. In addition to residents of the United States and Canada, in the near future, iPhone 14 owners in France, Germany, Ireland and the United Kingdom will receive access to the "satellite SOS" – the service will be launched there in December.