There has been a lot of talk about Russian electric vehicles Evolute lately – after the head of the Ministry of Industry and Trade Denis Manturov announced a 35% discount on them and said that the mass production of Evolute will start in September. It is expected that the i-JOY crossover (aka DFSK Glory E3) will be the first model with a Lipetsk residence permit, and the production of the Evolute i-PRO sedan will begin a little later (here the main thing is to glue the nameplates with the new brand stronger).
The Evolute i-PRO is a clone of the Chinese Aeolus E70, while the Aeolus E70 Pro introduced in China is a slightly upgraded version of the sedan. Naturally, it may well fall into the production range of the Lipetsk enterprise – if not now, then in the future of a year or two.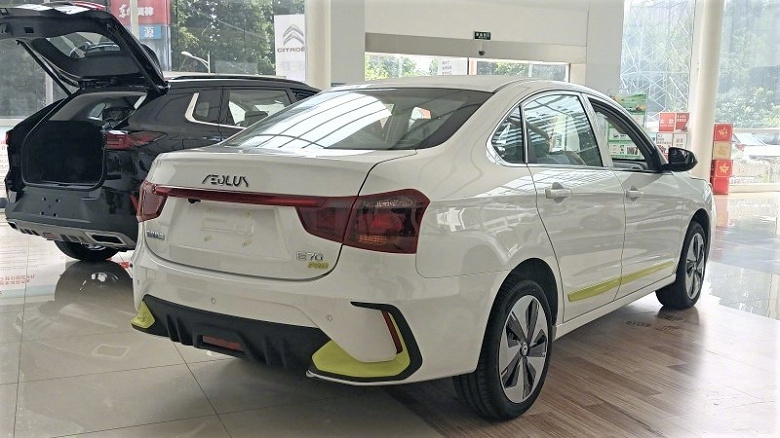 The Aeolus E70 Pro is very different from the Aeolus E70 visually: here the front is differently designed and, due to the new bumper, the stern has changed. In addition to new headlights, a redesigned hood and a more aggressive grille with front bumper, the Pro version features bright yellow decorative inserts in the lower part of the body. At the rear, only the bumper has changed.
Inside the Aeolus E70 Pro there is a digital instrument panel with a 7-inch screen, a 9-inch display of the multimedia and entertainment system on the front panel, a gearshift joystick designed in a modern manner, a pseudo-sports steering wheel with a truncated rim.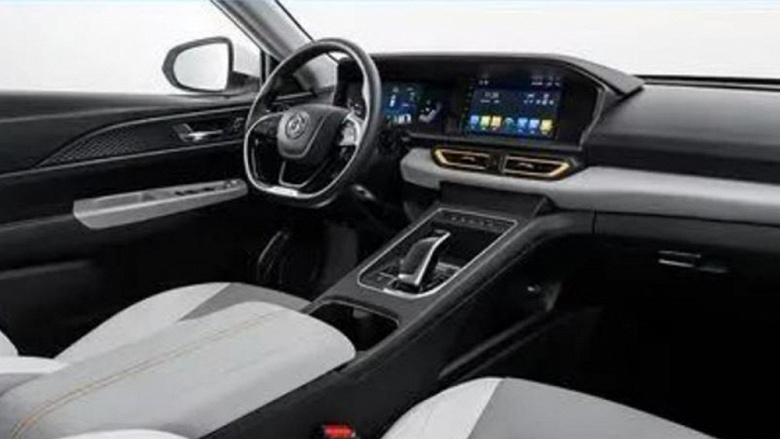 Dimensions Aeolus E70 Pro – 4700 x 1725 x 1530 mm, wheelbase length – 2700 mm, trunk volume – 502 liters. Compared to the Aeolus E70, the wheelbase and trunk volume remain the same, but the length and width of the car have increased slightly due to new bumpers.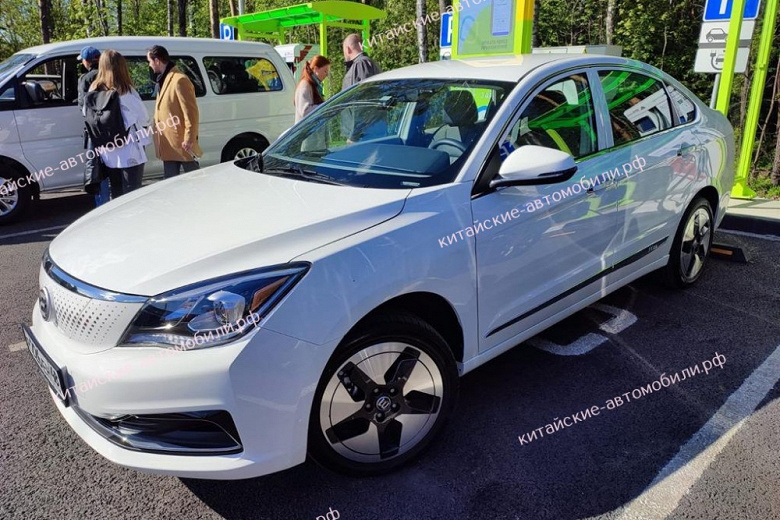 There is not much information regarding the power plant of the Aeolus E70 Pro. At the moment, only the TZ200XSL engine with 150 hp has been announced for the electric sedan. Most likely, this is the same power unit with which the current version of the Aeolus E70 is offered in China, and, accordingly, with which the Russian Evolute i-PRO will be equipped. The maximum speed of a car with such an engine is limited at around 150 km / h, and acceleration from 0 to 100 km / h is 9.5 seconds.