A voluminous and rather diverse review of the not yet presented Core i5-13400 processor has appeared on the Web. Recall that in configuration it is identical to the Core i5-12600K, except that the frequencies are slightly lower. At the same time, the novelty should cost significantly less, and for the Core i5-13400F they will allegedly ask for only about $ 210 at all.
The source, unfortunately, does not compare the new product with the Core i5-12600K, but compares it with its predecessor and with the Ryzen 5 7600X, which costs $ 250 after the price reduction, that is, it will be a direct competitor for the Core i5-13400.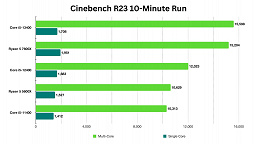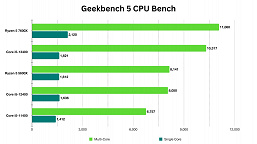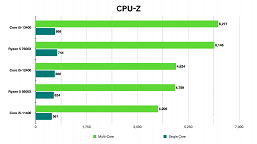 Unfortunately, if we talk about software, few tests have been done here. In general, the Core i5-13400 is roughly equal to the Ryzen 5 7600X, but CPU-Z and Geekbench are far from many real-world tasks.
In games, the test set is different for some reason. Here you can see completely different results. Somewhere the novelty outperforms even the Core i9-12900K, and somewhere the results are only slightly better than the Core i5-12400, but this is normal, since modern games in general do not depend very much on processors, with rare exceptions. In any case, we are talking about a good gaming CPU, taking into account the price, and the Core i5-13400F for $ 210-220 will probably be the best in this category.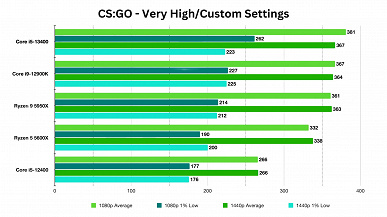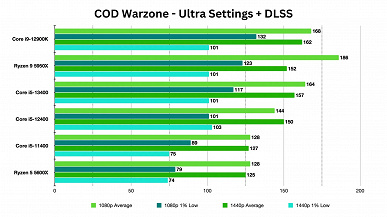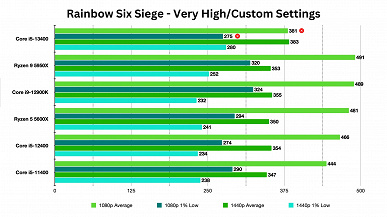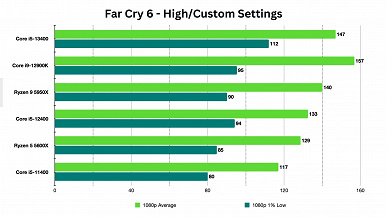 As for power consumption, the new processor consumes 80-90 watts under a typical load, which is not much by today's standards. At the same time, the Core i5-12400 is much more economical, but it is also noticeably slower. Despite the rather modest power consumption, the new product heats up quite strongly. With a complete cooler, the temperature under a typical load rises to 80-90 degrees.