Yesterday we saw what DLSS 3 technology can do in Cyberpunk 2077now we have the opportunity to evaluate her work more fully.
In this case, we will evaluate the results that Nvidia itself shared, but since there are already third-party ones, albeit only in one game so far, we can compare them with what Nvidia received.
So, firstly, the GeForce RTX 3090 Ti with active DLSS 2 often cannot catch up with the RTX 4090, although in general the gap is often relatively small. Secondly, activating DLSS 2 increases the performance of the RTX 4090 by about 50-60%, and DLSS 3 can already roughly double the performance. Here it is worth noting that we are talking about the Quality mode, that is, in other modes, performance will increase even more.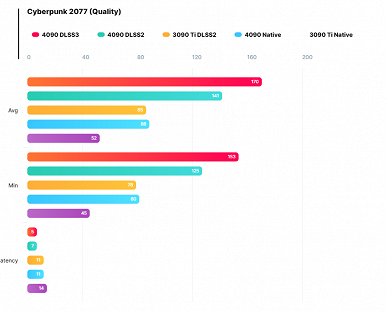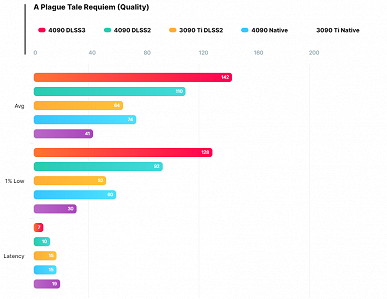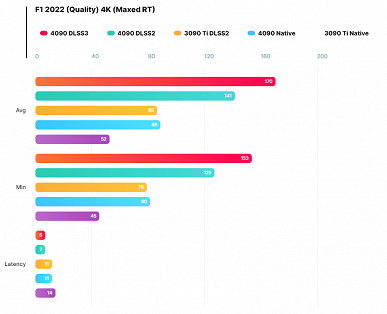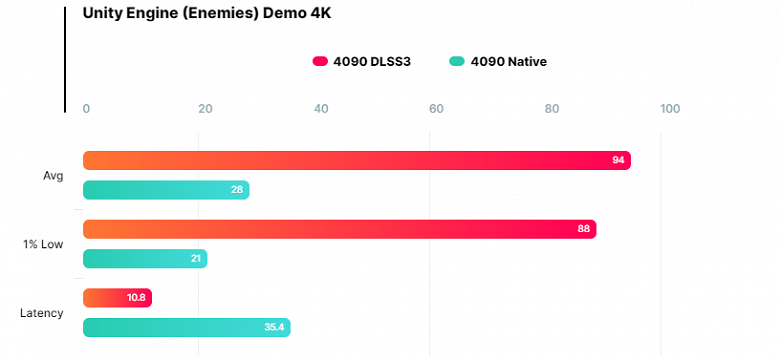 The Microsoft Flight Simulator game stands apart, because due to its high processor dependence, DLSS 2 has no effect here. But DLSS 3 allows you to more than double the performance.
Also worth noting are the delays, which are just the lowest when activating DLSS 3 thanks to Nvidia's Reflex technology.
Unfortunately, very few people will be able to appreciate DLSS 3 yet. Not only is the technology exclusive to the RTX 40, and now the lineup is represented only by the top-end RTX 4090, there will also be games supporting the new technology for now. very few.