IT Home has published the first photos of an improved version of the DJI Mavic 3 drone, which will be released under the name DJI Mavic 3 Pro.
According to the source, DJI Mavic 3 Pro will be equipped with three cameras. The resolution of the main camera will be increased from 20 to 40 megapixels. An ultra-wide-angle module has been added, as well as a camera with 56x hybrid zoom. For a regular DJI Mavic 3, this camera allows you to zoom in the range of 7-28x.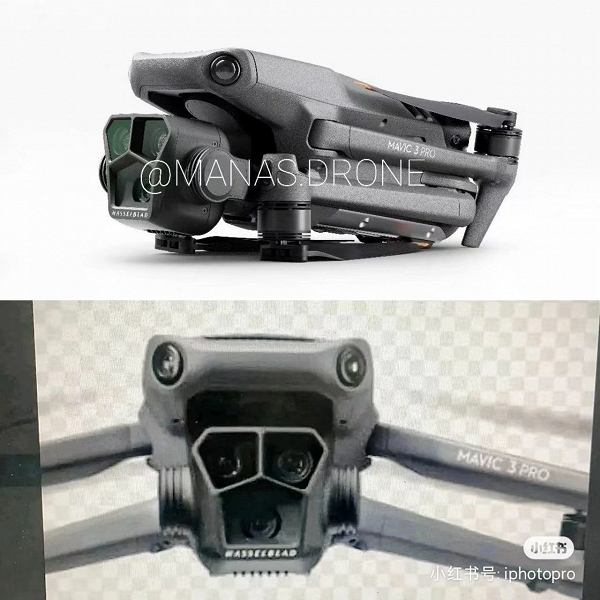 In addition, the drone has already appeared on the Xianyu platform, where it is offered at prices starting at $2020. The Fly More Combo with extra batteries and other accessories costs $2,750.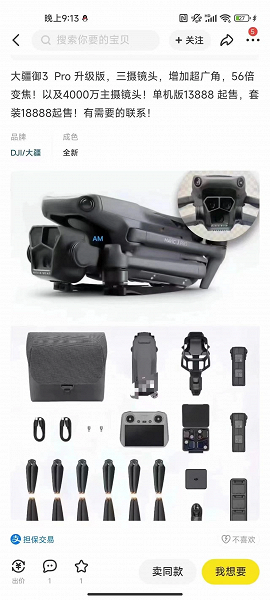 DJI has not yet officially announced when the device will be presented, but this leak confirms that the announcement can take place at any time.