The DP31 computer case has appeared in the Antec catalog, adding to the Dark Phantom series. Its side wall is made of tinted glass. It is fixed with magnetic mounts.
The case with dimensions of 378 x 200 x 398 mm is designed for a mini-ITX or microATX board. In addition, it has room for four expansion cards and three drives. Two of them are located at the bottom, and the third is located on the system board tray. The maximum allowable length of expansion cards is 275 mm, but if you do not install fans on the front wall, it increases to 300 mm. By the way, the power supply unit can be up to 175 mm long, and if you abandon the storage basket, the border can be pushed back to 300 mm. The height of the processor cooling system cannot be more than 150 mm.
The scope of delivery includes a 120 mm fan mounted on the rear wall. Optionally, you can put two 120mm or 140mm fans on the front wall, two 120mm on the top. Alternatively, a radiator with a length of 120, 140 or 240 mm can be mounted on the front wall, and a 120 mm radiator on the rear.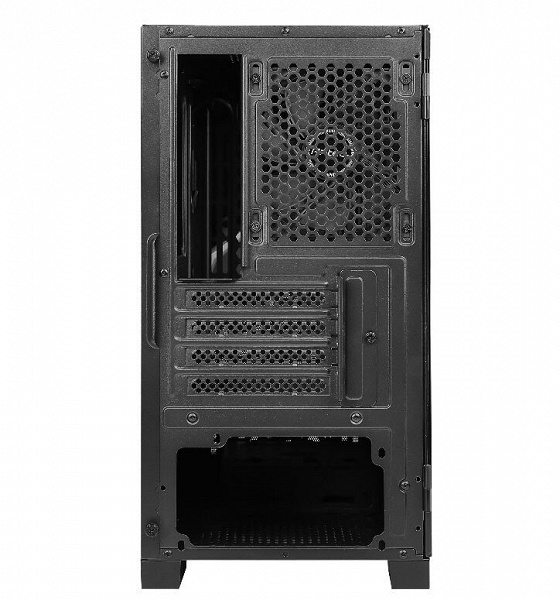 The I / O panel contains two USB 2.0 connectors, one USB 3.0 connector and headphone and microphone jacks.
.