The rating of the best-selling Chinese models in Russia in July is presented, which turned out to be quite unusual.
First, it still doesn't include the bestsellers Chery and Exeed, as the company no longer submits monthly sales results to the Association of European Businesses. And secondly, the new cars Haval Dargo and Changan Uni-K broke into the rating.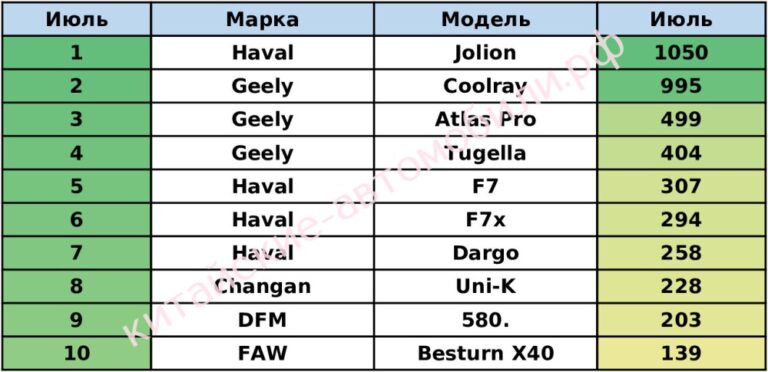 Despite the fact that Haval Dargo has been on sale for only the second month, the model has already entered the top 20 most demanded cars by Russians in 2022. In July, 258 cars were sold, which allowed Haval Dargo to climb to the seventh line of the chart. It is followed by Changan Uni-K volume, with sales of 228 units.
Also striking are the excellent sales of Haval Jolion and Geely Coolray, which are well ahead of their competitors. But corporate sales helped here, the fact is that cars are chosen by car sharing companies. Together with these models, the companies also buy Chery Tiggo 7 Pro, but sales of this car are unknown.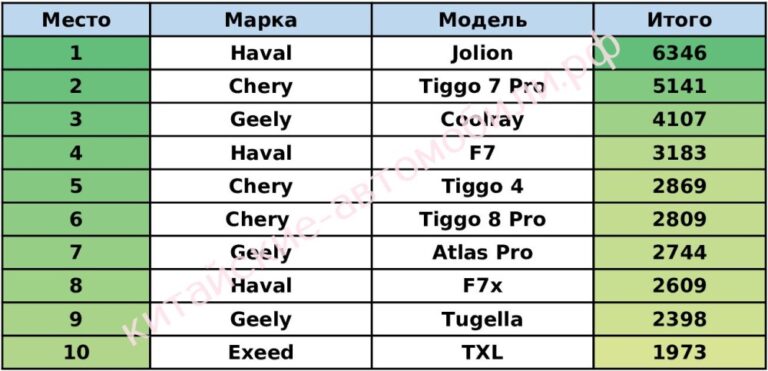 Above is a table with sales results for the first seven months of this year.