The Indian giant Tata showed the concept crossover Curvv, which will turn into serial within two years.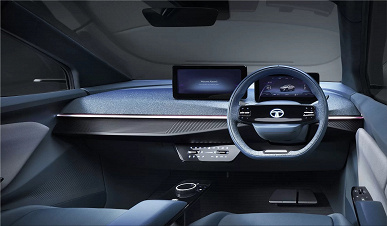 Curvv belongs to the class of currently popular coupe crossovers. As befits a modern car, Curvv relies on an electric propulsion system. Its characteristics are unknown, but the power reserve is promised within 400-500 km. True, there will be a version with an internal combustion engine, so fans of classic cars can also consider Curvv as a potential purchase.
From the rest, LED optics and a modern interior made in a minimalist style can be noted. Although here it is worth remembering that now we are talking about a concept, and the production model may have a different interior design for the sake of reducing the cost.