Older Intel Alder Lake processors already on sale come without a cooler. More affordable models will already be supplied with the cooler, with three cooler models.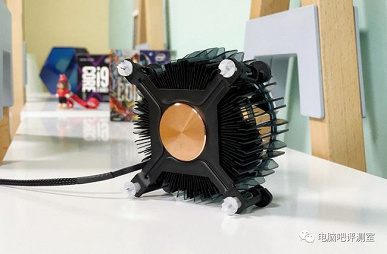 Today, a test of the middle model codenamed Laminar RM1 appeared on the Web, which will be equipped with a CPU Core i5 with a TDP of 65 watts. This is a fairly compact cooler with a very small heatsink and copper insert. Unlike the older RH1, there is no backlighting of the plastic plates.
But the efficiency of the cooler is much more important. As shown in the first test using the Core i5-12400, under maximum load in the form of an AIDA64 FPU application, the processor heats up to 75 degrees. In this case, the fan rotates at a speed of 3100 rpm, apparently creating moderate noise.
Such a temperature for a modern six-core processor may seem excessive, but it should be understood that in most cases in real applications and tasks there will be no such high load on the CPU, so it will heat up less. In general, the boxed cooler still cannot be called an excellent solution, but it should be enough for most.