Cooling for solid state drives is no longer unusual, and Sony recommends installing only SSDs with heatsinks in the PlayStation 5. But active cooling for SSDs is a rarity.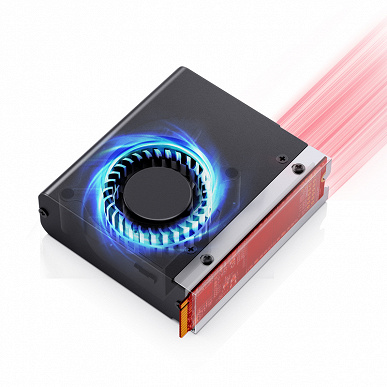 The Jonsbo company presented, perhaps, a unique product with the laconic name M.2-10. It is an active cooler for solid state drives with a centrifugal fan, often referred to as a turbine.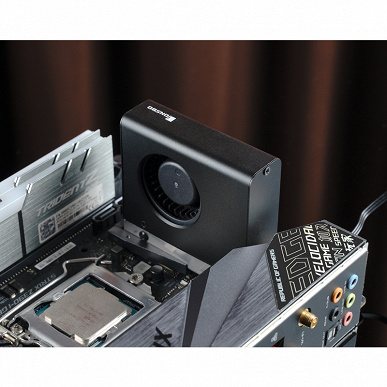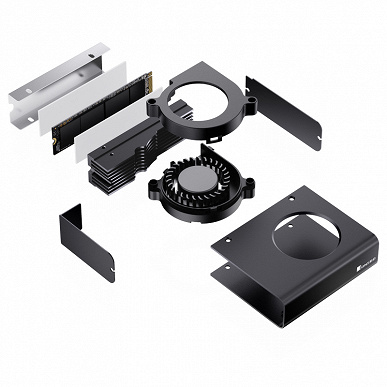 Because of the fan, the dimensions of the cooler are very large: 76 x 24.5 x 70.5 mm with a mass of 120 g. The fan rotates at a speed of 3000 rpm, generating noise up to 27.3 dBA. No price data yet.
.