Lumafield has shared CT scans of the charging case for the second-generation AirPods Pro fully wireless earphones, showing internal changes to the case.
While the basic case layout seems similar to the original, Lumafield found that the newly added "strap loop" is internally connected to the Lightning connector. The source said that the new metal insert on the cases can serve as an antenna for the U1 chip.
There is a new metal loop on the side of the case. Apple says it's used for a strap, but it appears to serve an additional purpose: The loop is 4mm deep and 18mm long with a hidden cable that connects to the metal pad around the Lightning port. Perhaps it's an antenna to support Find My's improved tracking.
Lumafield
The U1 chip provides Find My support, allowing users to track the location of the charging case in the Find My app on their iPhone or on iCloud.com. The case has a new built-in speaker that can beep to help you find it.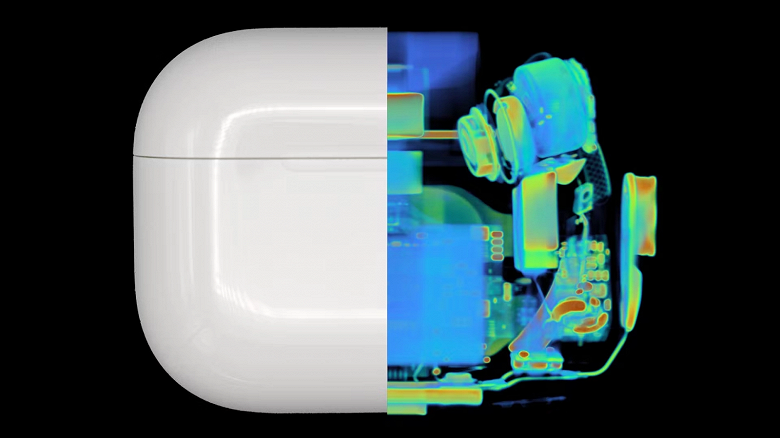 Other improvements to the charging case include water resistance, support for the Apple Watch magnetic charging puck, and longer battery life.