The series will be released on Amazon Prime Video. Citadel will be available to viewers in over 240 countries worldwide.
Desi girl Priyanka Chopra has made the audience crazy with her acting skills even on foreign soil. Now this Bollywood-Hollywood actress is in discussion about her upcoming webseries. Priyanka Chopra will now be seen opposite Richard Madden in her upcoming series Citadel. Fans were already waiting for the series, now its trailer release has doubled the fans' excitement. Let us tell you how the trailer of the series is, when and where it will be released. 
Citadel trailer released
As soon as the Citadel Trailer came out, the excitement of the fans about the series has increased. This series is being told a spy thriller. The pairing of Priyanka Chopra and Richard Madden will entertain the audience. The series will be released on Amazon Prime Video. Citadel will be available to viewers in over 240 countries worldwide. In India, the series will be released in other regional languages ​​apart from Hindi. Watch the thrilling trailer of this series-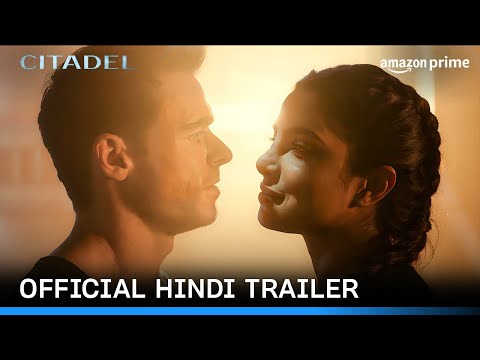 The series looks quite exciting in the Citadel trailer. Priyanka Chopra Jonas is going to be seen doing action with Richard Madden in this series. Looking at the trailer of the series, it is known that the story revolves around Priyanka Chopra Jonas and Richard Madden. 
Story of Citadel
Richard Madden is shown as an agent of Citadel. The Citadel, a global spy agency, is currently in ruins. Priyanka Chopra and Richard Madden have been agency spies in the past. But the interesting thing is that both have forgotten their old life. Richard tries to make Priyanka remember her old life. Richard plays Agent Mason Kane while Priyanka plays Nadia Singh. Both are called to the agency once again, but both do not remember anything from the past. With this suspense, the entry of other characters takes place in the series and the story progresses. 
Citadel Release Date
The first season of Citadel will feature 6 episodes. The first two episodes of these are going to release on 28 April. The web series is directed by Russo Brothers, who made Avengers Infinity War and Avengers Endgame. The series also stars Richard Madden, Priyanka Chopra Jonas, Stanley Tucci, Leslie Manville, Osi Ikhile, Ashley Cummings, Roland Moller and Davik Silje, Kaolin Springall Hendrix in pivotal roles. In India, apart from Hindi, the series is said to be released in Tamil, Telugu, Malayalam and Kannada as well.