On the streets of China photographed a new electric SUV company BYD, which is being tested.
The photographs clearly show that the car will have pronounced chopped forms, which is why the crossover has already been compared many times with the legendary Gelendvagen. The rear is reminiscent of the Land Rover Defender 110.
It is reported that the electric SUV is built on a new original platform, which will not be connected in any way with the BYD e-platform 3.0 architecture that underlies almost all of the company's current models.
There is also evidence that this electric crossover may come out under a new BYD sub-brand, which is called Xingji (Star).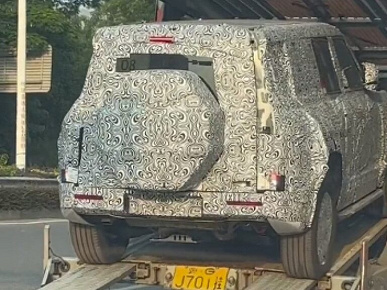 Chinese media reported that this model will become the most expensive production car in the history of China, exceeding the cost of even the "party" Hongqi sedans and crossovers. According to rumors, prices for the novelty will range from 110 to 200 thousand dollars.
The presentation of the "Chinese Gelendvagen" is expected at the end of the year