In Russia, for the first half of 2022, salons earned more than 95.5 billion rubles from the sale of Chinese cars.
The largest revenue among Chinese cars was brought by the Haval Jolion crossover: 12 billion rubles for 5,757 cars sold. The second place is taken by Chery Tiggo 7 Pro with the result of 11.3 billion rubles and 5216 cars. The top three was also the more expensive Chery Tiggo 8 Pro, whose sales revenue amounted to 9 billion rubles with 3,131 cars sold.
Fourth place is occupied by the Haval F7, whose sales amounted to 7.1 billion rubles, or 3,039 vehicles. Closes the top five Geely Tugella: 6.7 billion rubles, or 2049 cars.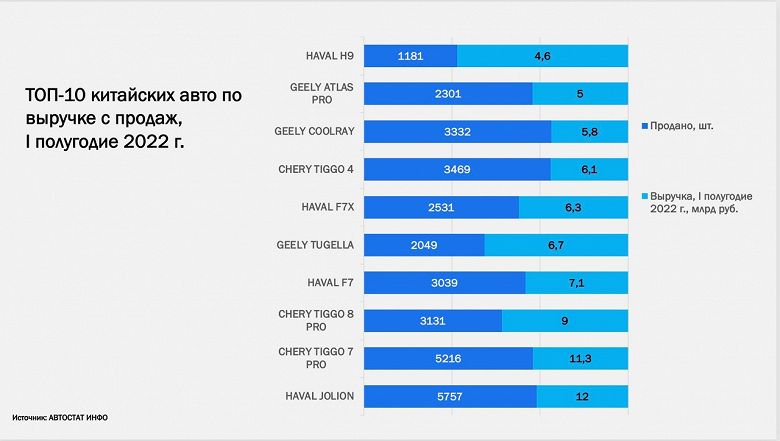 The top ten also included Haval F7X, Chery Tiggo 4, Geely Coolray, Geely Atlas Pro and Haval H9.