New Delhi.
Indian Army Cars used for Patrolling: Today we are going to tell you about the 4 vehicles running in India, which China hates the most. Yes, you read it right. These vehicles are part of the Indian Army (Indian Army official cars) for the last several years. These vehicles include Maruti Suzuki Gypsy (Maruti Suzuki Gypsy), Mahindra Scorpio (Mahindra Scorpio), Toyota Fortuner (Toyota Fortuner) and Mitsubishi Pajero (Mitsubishi Pajero). Most of these vehicles are used for patrolling (car used by Indian army) on the border adjacent to China. These cars are used by ITBP personnel for the security of the country.
Mahindra Scorpio
Mahindra Scorpio is used a lot in ITBP. This is a powerful SUV, in which a 2179 cc mHawk engine is available. Its engine generates maximum power of 120 BHP and peak torque of 280 Nm. It has been given 4X4 wheel drive to run on any kind of rough road.
Maruti Suzuki Gypsy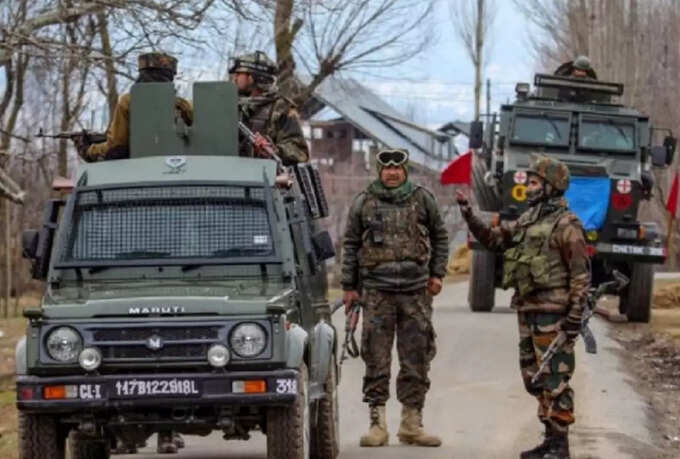 Be it a difficult journey in Kashmir or the area adjacent to China in the North East, Maruti Suzuki Gypsy has been supporting the Indian Army here for the last several decades. Its specialty can be gauged from the fact that it was launched in 1985 and since then no modifications have been done in it. Talking about the performance, it has been given a 1.3 liter turbocharged engine, which generates maximum power of 80 BHP and peak torque of 103 Nm.
Mitsubishi Pajero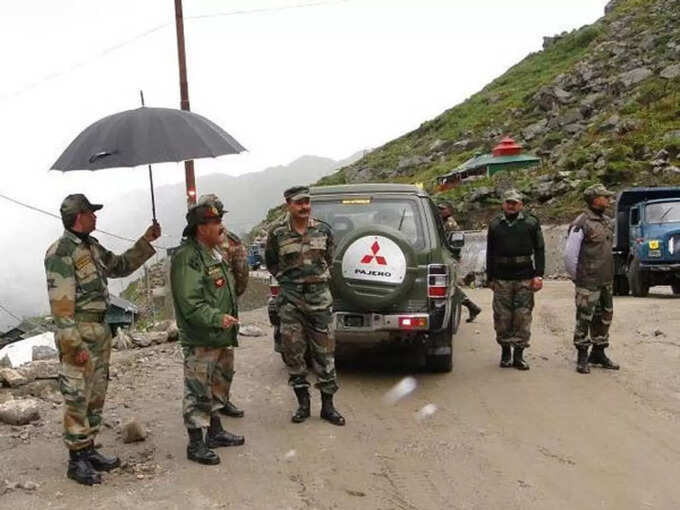 This car is used a lot by ITBP personnel for patrolling on the border with China in the North East. It is a powerful car, in which a 2.8-liter turbo diesel engine is available. The engine in Mitsubishi Pajero generates 120 BHP of power and 280 Nm of torque.
Toyota Fortuner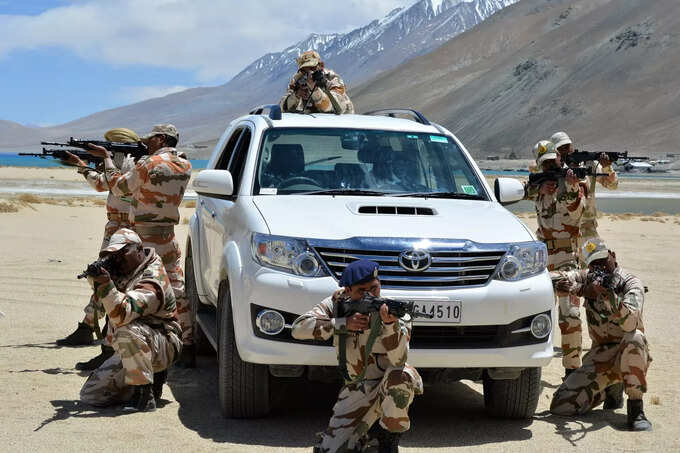 A customized model of Toyota Fortuner has been prepared for ITBP. ITBP personnel patrol on its on-demand special model. In this, separate features have been given for weapons. The 2755 cc engine given in this generates power of 174.5 BHP and peak torque of 420 Nm. The importance of its customized model can be understood in such a way that it cannot be used by anyone except the patrolling party. It has been given a 4X4 wheel drive system to tread on all kinds of difficult roads.