China launched the world's first maglev overhead line built with neodymium magnets that can keep the "sky train" afloat forever – even without a power source.
An 800-meter-long experimental railway in southern China's Xingguo County, Jiangxi Province, uses powerful magnets rich in rare earth elements to generate a constant repulsive force sufficient to lift a train carrying 88 passengers into the air. This was reported by the state broadcaster China Central Television.
Unlike most existing maglevs, the suspended train travels about 10 meters above the ground at a speed of 80 km/h. According to the creators from the Jiangxi University of Science and Technology, under free-floating and friction-free conditions, only a small amount of electricity is needed to move the train.
The new maglev technology generates little electromagnetic radiation, and the cost of building it is about a tenth of the cost of building a subway, they said. The local transport authorities said that after several test runs, the line will increase to 7.5 km and its maximum operating speed will reach 120 km/h.
Ordinary magnets with opposite poles can repel each other, but their magnetic strength weakens over time. Adding rare earth elements to a magnet greatly increases its lifespan. Neodymium, for example, can reduce the loss of magnetism to less than 5% per century. Therefore, rare earth magnets are called permanent magnets.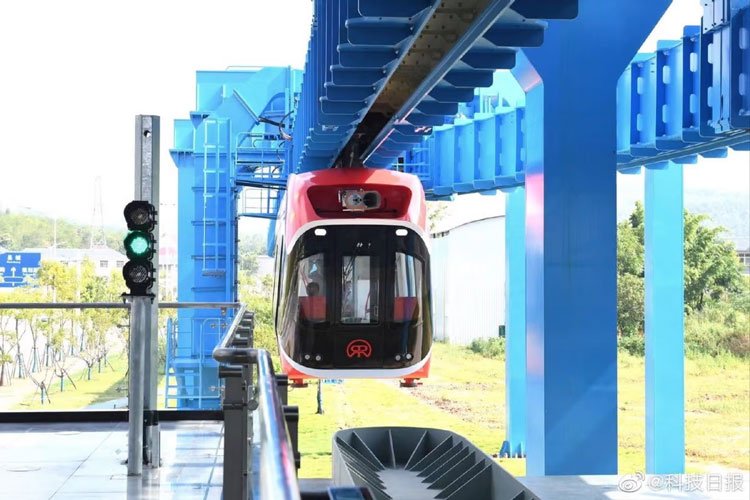 "The permanent magnet maglev train offers personalized and intelligent transportation that can complement metro and light rail," says one of the creators. "In the future, it will also help create a new engine for the high-tech equipment industry and give China a new advantage in global rail transport."