On the eve of the 95th anniversary (celebrated on August 1) of the formation of the People's Liberation Army of China (PLA), China Central Television for the first time published a video with the launch of a ballistic missile resembling a DF-17 hypersonic weapon. According to the authoritative Chinese military expert Sun Zhongping, the Chinese army thereby demonstrates its combat potential in connection with the possible visit of the Speaker of the US House of Representatives Nancy Pelosi to Taiwan.
"The PLA shows its capabilities by declaring its readiness to take any retaliatory measures if the US persists in provocations", – the Chinese newspaper Global Times quoted him as saying. The expert recalled that Beijing views Taiwan as an inseparable part of China, and the PRC army "firmly believes that she is capable of winning the battle [за остров]".
"Such a missile can be launched autonomously at any time and from any location, it is a very maneuverable and versatile weapon.", said Song Zhongping.
He noted that the DF-17 can hit not only stationary, but also slowly moving targets. Thus, according to Chinese experts, these weapons are suitable for attacking aircraft carriers.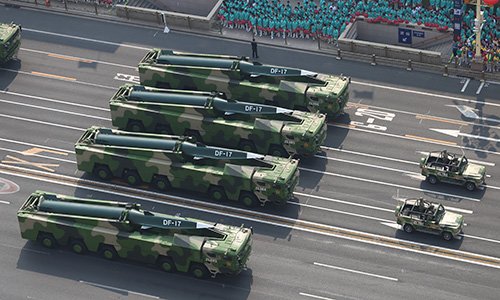 Earlier, China's television published a video "The capabilities of Chinese troops in 81 seconds." It shows a rocket launch from a transport launcher located in the desert on a freeway. According to Chinese military experts, these weapons are similar to the DF-17 hypersonic complex, which, on the occasion of the 70th anniversary of the founding of the People's Republic on October 1, 2019, participated in the parade on the main street of Beijing Chang'anjie.