Daimler today officially unveiled its Mercedes-Benz Vision EQXX high-end concept electric car, which features not only an extravagant exterior (especially in the rear), but also the autonomy that all companies in the industry are striving for: according to the creators, the Vision EQXX is capable of driving 1000 km on a single charge.
The developers assure that the assessment of autonomy is based on simulating real operating conditions, and not driving in a straight line at a speed of 80 km / h. Electricity consumption is 10 kWh per 100 km of track, which is approximately equivalent to the consumption of 1 liter of gasoline per 100 km. Mercedes-Benz calls the range assessment completely realistic, and emphasizes that many of the technologies implemented in the development of the Vision EQXX will be further applied in the company's production cars.
Despite the presence of a heavy battery and considerable overall dimensions, the car turned out to be light – the weight is only 1750 kg. The droplet shape has made it possible to significantly reduce the aerodynamic drag coefficient: it is 0.17 – 0.03 less than that of the same EQS.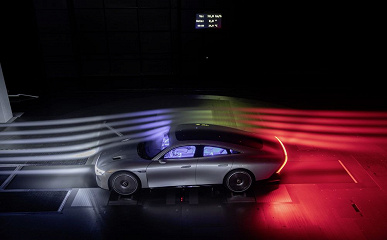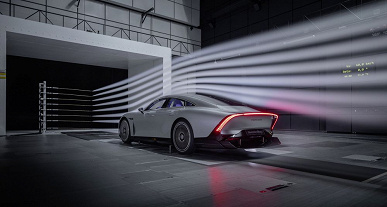 The Vision EQXX roof has a built-in solar cell consisting of 117 cells. According to the developers' calculations, during the day, under ideal conditions, it generates energy, which is enough to travel 25 km.
The Vision EQXX looks as luxurious on the inside as it does on the outside. The car received a Hyperscreen multimedia and entertainment system with a 47.5-inch screen. In conventional serial electric vehicles, the Hyperscreen consists of three screens covered with a single 56-inch glass. There is also one screen, a huge one, with a resolution of 8K and advanced graphics. The car also received a modern navigation system developed in cooperation with NAVIS Automotive Systems. It is specially adapted for such a large display.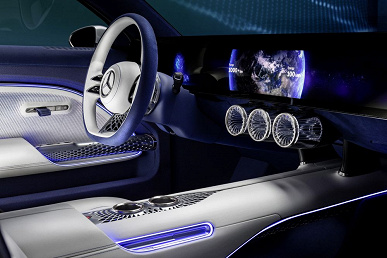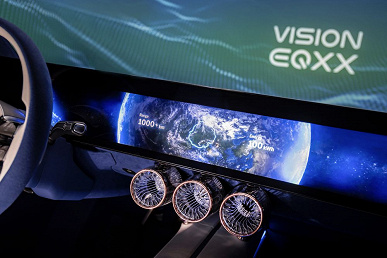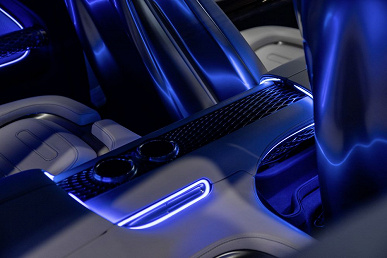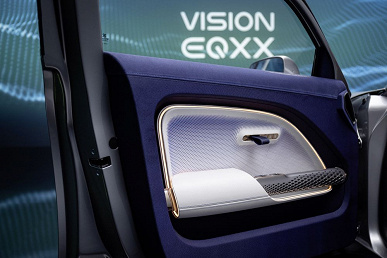 Mercedes-Benz Vision EQXX is a prototype; such a car will not go into production. At least in the next five years for sure.
.