A Chinese source has published renderings of the most modern Chery crossover under the Exeed sub-brand. Production will reportedly start tomorrow, but sales don't appear to start anytime soon. There is no data on the power plant (the pictures hint at an electric car or at least a hybrid, but there is no confirmation of this data yet), but there are images showing both the interior and exterior.
From the outside, the promising Exeed flagship looks interesting and dynamic, especially the design of the frontal front with a complex pattern of daytime running lights and dipped beam. The inscription placed between the narrow headlights is also highlighted. The rear end is more relaxed, but also quite modern. Mirrors attract attention, or rather, the fact that instead of them there are cameras.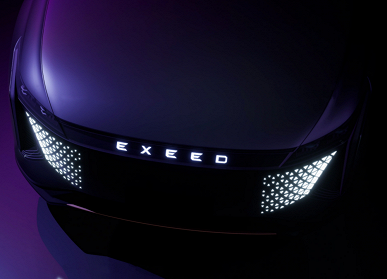 The interior is elegant, and the steering wheel is shaped like a steering wheel in a Mercedes-Benz car. The top version is promised a large curved display with a diagonal of 24.6 inches, the base version will have two separate displays with a diagonal of 12.3 inches.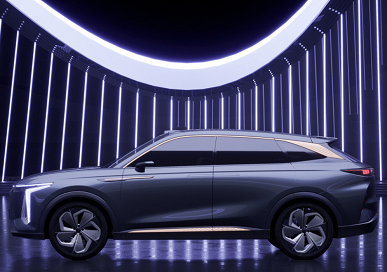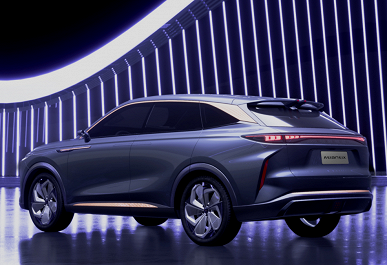 The car promises to be very smart inside. So, he himself will determine the owner and adjust the position of the seat and mirrors for him, and the climate system itself will activate the heated seats based on temperature and weather conditions. An autonomous driving system with a lidar is also promised (it is clearly installed in the center of the roof in front, above the windshield) and cameras, as well as various kinds of assistants.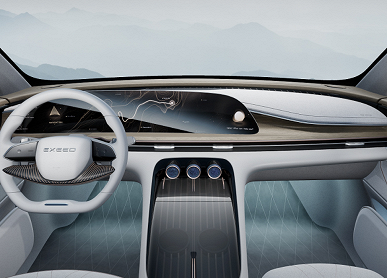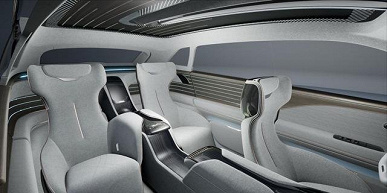 Probably more details about this Exeed will appear tomorrow.