Chery has officially announced the new AtlantiX crossover, which will be released under the Exeed premium sub-brand, and also published a couple of teasers.
Judging by these images, the car turned out to be much more futuristic than Chery Omoda 5, which will be released in Russia this year. Presumably, the Exeed AtlantiX will get daytime running lights built into the bumper that will be invisible when they are not working.
The salon is also unusual, the back row is divided into two separate seats with comfortable armrests. The decoration will use environmentally friendly materials such as wood and textiles. Buttons will be replaced with touch surfaces.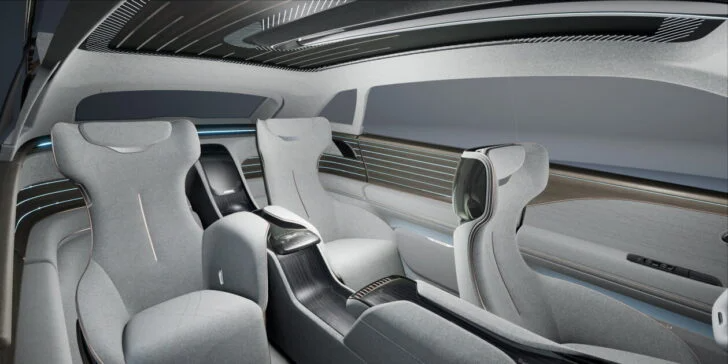 At the moment, three Exeed crossovers are being sold in Russia: the compact LX, the mid-size TXL and the full-size VX.