New Delhi.
New Maruti Ertiga Facelift Launch Price Features: Maruti Suzuki is launching the new Ertiga facelift this week. Yes, tomorrow i.e. on April 15, the price of 2022 Maruti Suzuki Ertiga facelift will be revealed. Maruti's cheapest 7 seater MPV will also come with CNG option in its facelift avatar. Bookings for the new Ertiga facelift are also going on for a few days. Let us introduce you to all the new features including look, design, exterior and interior of the 2022 new Maruti Ertiga facelift launching on 15th April, so that your wait for the new Ertiga gives you sweet fruits.
New powerful engine and 6 speed automatic gearbox
First of all, if we talk about the engine and power of the new Maruti Suzuki Ertiga facelift, then this MPV will get a new 1.5 liter K15C Dualjet petrol engine, which will generate power up to 115bhp. At the same time, better power and torque will also be seen in the CNG version of the new Ertiga. On the other hand, in terms of transmission options, the 2022 Ertiga facelift will get a 5-speed manual gearbox as well as a 6-speed torque converter automatic gearbox. Only manual transmission will be seen in the CNG avatar of the new Ertiga.
Better look and features
Colors and Variants
Talking about the color options and variants of the 2022 Maruti Ertiga facelift, according to media reports, this MPV will be offered in 7 color options like Pearl Metallic Arctic White, Splendid Silver, Auburn Red, Magma Grey, Prime Oxford Blue, Pearl Metallic Dignity Brown and Midnight Black. It is also set to launch in 11 variants, of which 5 will be manual petrol, 3 automatic petrol and 3 CNG variants. The 2022 Maruti Ertiga facefilt will be offered in 3 variants namely VXI, ZXI and Tour M with CNG option.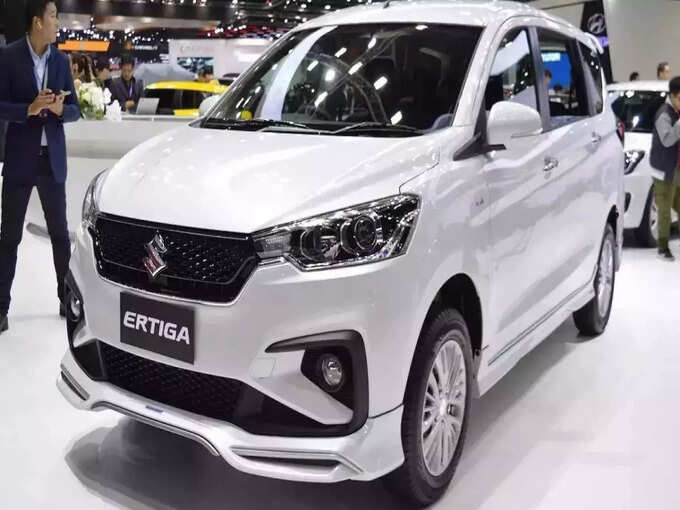 Focus on safety features in the new Ertiga
The front and real look of the new Maruti Ertiga facelift, which is being launched tomorrow, April 15, will be much better. The freshly designed MPV will get new bumpers as well as better headlights and taillights. Maruti Suzuki will try its best to improve the exterior of the new Ertiga. On the other hand, in terms of features, the 2022 Maruti Ertiga facelift will get standard features such as a large touchscreen infotainment system with wireless Android Auto and Apple Car Play support, chrome accents, wooden finish dashboard and leather wrapped flat bottom multi functional steering wheels along with 360 degree camera. Many safety-related features will be seen including multiple airbags. The starting price of the new Ertiga facelift can be Rs 8.5 lakh.