The author of the Golden Reviewer channel published a large comparison of modern smartphones in the rather demanding mobile game Genshin Impact.
As a result, Xiaomi 12T Pro turned out to be the winner, which demonstrated a performance of 59.2 k / h when heated to 41.5 ° C. Only the iPad mini was faster than it, but the iPhone 14 Pro Max came in third with 58.4kph and 46.7°C.
The Xiaomi 12T Pro topped my Genshin Impact rankings as the highest performing phone in this gaming test. Great job.
Golden Reviewer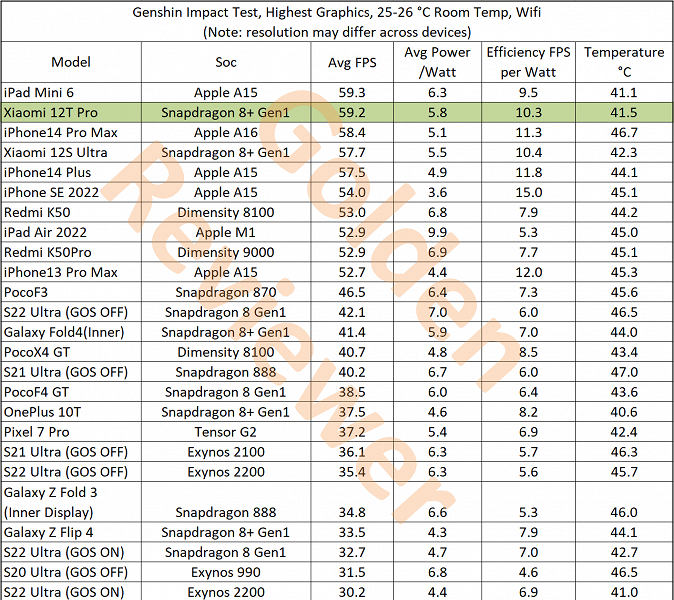 It is worth adding that Samsung smartphones did not even make it into the top ten, where Xiaomi, iPhone and Redmi models are represented.