New Delhi.
The electric vehicles market is expanding rapidly in the Indian market and the electric rickshaw and auto segment is also huge. Lohia Auto is a major player in this segment which has been in existence for 14 years. From electric scooter to electric rickshaw and electric auto journey and now what Lohia Auto is going to do towards bringing high speed performance based electric scooter in the coming times, we talked to the company's CEO Ayush Lohia and he He gave his opinion on many issues, about which you also know in detail.
Question: Ayush ji, first of all tell about Lohia Auto from the beginning and in detail.
answer: Lohia Auto mainly manufactures products like Electric Rickshaw, Electric Auto, Cargo and Electric Scooter. We started production in the year 2008 and here we are one of the first few companies to enter the electric vehicles business so quickly. We have been there for over 14 years and during this time we have seen a lot of ups and downs. Our manufacturing facility is located in Kashipur, Uttarakhand, it has a production capacity of one lakh units of electric rickshaw and e-scooter throughout the year.
We started with electric two-wheelers in the year 2008 and then in 2015-16 we started making electric rickshaws. Production of electric two-wheelers was stopped for some time, but now apart from electric rickshaws and autos, electric scooters are also made. We faced a lot of challenges in the EV industry. However, our effort is to provide 100% Make in India products to the people.
Q: Where do you get the batteries for your electric vehicles?
answer: We offer both Lead Acid and Lithian Ion batteries in our electric rickshaws, autos and two-wheelers. Our battery suppliers are from India.
Question: Tell us about the journey of Lohia Auto during the last 14 years.
answer: If we say in today's date, surely in the last 14 years, there have been many such players and startups, who are presenting their products with innovation and latest features, but the biggest reality is that the customer is interested in any product. We place utmost emphasis on quality and price and in this our products are highly appreciated by the people. During the last 14 years none of our products have caught fire and there has been no report of any defamation or loss of life. This is our achievement. Our electric rickshaws are of premium quality and their quality and performance are checked at the highest standards. We offer one year, two year and 5 year warranty on our products. The chassis we provide with a Lifetime Warranty. We have quality Kansas customers in many other cities across the country including Varanasi, Allahabad and Nagpur and you will find Lohia Auto electric vehicles in these cities.
Question: In how many cities do you sell your products and how many units are you manufacturing per month at present?
answer: We currently sell Lohia Auto products in more than 100 cities and have exclusive dealerships in most of the locations. On the other hand, in terms of production capacity, we are currently manufacturing 700-800 electric vehicles per month, which is just 10 percent of the total utilization. In the coming time, we are bringing new products, which will definitely increase the production and sales. In electric autos, which are in the L-5 category of vehicles, in cargo, we are tying up with other companies including Amazon, Flipkart and Big Basket. We are working with logistics companies so that they will get door-step services. We are doing maintenance contract and overall we are going to do a lot for the betterment of the company as well as the convenience of the people in the coming time.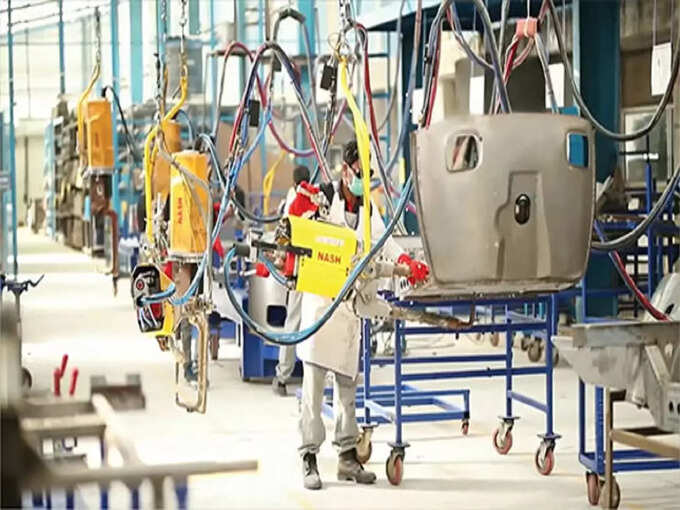 Question: How is your position among other companies in the electric vehicle segment?
answer: In the electric vehicle segment, people mostly talk about two-wheelers. When it comes to electric rickshaws, we are among the top 10 players, especially when it comes to the quantity of electric rickshaws. We provide premium electric scooter segment with premium features like Digital Speedometer, Bottle Stand, Fire Extinguisher, Comfortable Seats and many more. In many cities, our 7 year old vehicles will be found, which are still in good condition and this is happening because we are providing good quality products. We manufacture electric rickshaws with 17 inch tyres, whereas many companies use only 12 inch tyres. Our range of Electric Rickshaw ranges from Rs.1.2 Lakh to Rs.1.8 Lakh (Ex-showroom). We have 10-12 models of electric rickshaws and autos.
Question: Now talking about electric scooters, how many models do you have and how is your position in this segment in the last 14 years?
answer: This is our third series of electric scooters which has products like Fame, OMA and OMA Star. These are all low-speed scooters. Now we are preparing to bring high speed electric scooter soon under Make in India campaign, which will also get the benefit of Fame subsidy. We also manufacture electric scooters at the Kashipur plant itself. Our company started with electric two-wheelers, later we pulled back a bit and then our focus shifted to electric three-wheelers. Now we are ready to enter the market again with a new brand name and new product range. In the next 6 months, we will launch a new electric scooter, which will be equipped with better features along with being high speed.
Question: What are your expectations from your government regarding the EV sector?
answer: Let me tell you in a systematic way about whatever requests I have from my government in the EV sector. Government should make safety standards and should do so, but must give us a timeline, because it takes some time to implement anything. It takes time for research and development as well as approval. In such a situation, if the government is setting any norms or parameters, then give us time, so that we too can implement them properly. Secondly, I always say that electric vehicles should be brought under priority landing, because most of the vehicles in India are financed and due to not being in priority landing, the companies providing financial assistance do not give priority to electric vehicles. Third thing is that even today the dealers do not have multi city allowance, in this case they need separate TCs at pan India level and regional level. This structure is very old and needs to be changed. Electric vehicles are very important in the present times and in such a situation, the government needs to make positive amendments in the rules to increase their sales.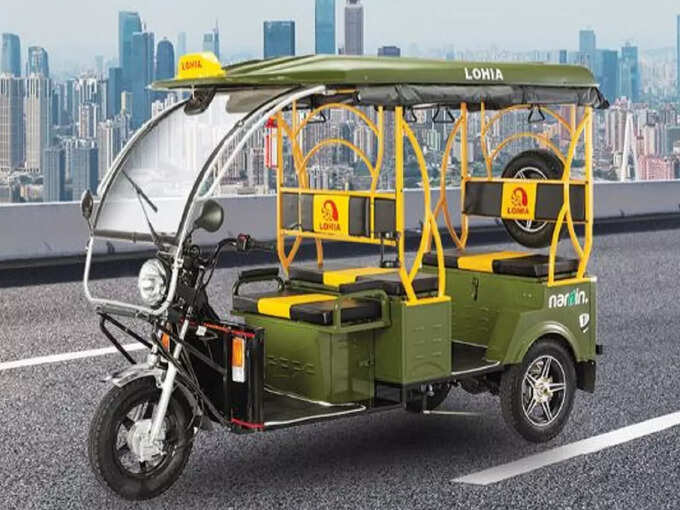 Question: What are the challenges you see in front of the EV sector at present, in which you are affected?
answer: See, even now there is no plant in India for cell manufacturing of batteries. This is a big challenge. Secondly, there are problems in the supply of semiconductors used in the controller of electric vehicles. In such a situation, until these things are not streamlined, then there will be problems. Our foreign currency is also being spent on importing these from outside.