Highlights
honda activa scooter has bumper sales
Getting Honda Activa finance very easy
If there is no money then no problem, easy to get loan
New Delhi.
Honda Activa Scooter Loan EMI DownPayment Details: Like motorcycles, scooters are sold a lot in India and when it comes to the two-wheeler segment, while Hero Splendor is the best selling bike segment, Honda Activa is the best selling scooter. If you also want to do some good scooter finance in the new year, then today we are going to tell you the necessary details from the loan, downpayment and EMI available on two special models of Honda Activa 6G Honda Activa STD and Honda Activa DLX. You will be happy to know that by paying just 10 thousand rupees, you can bring Honda Activa home.
Before telling the information related to Honda Activa Finance, you should first know that what is special about this scooter and what are the prices of 6G model from it? In India, the Activa 6G STD variant costs Rs 70,599 ex-showroom and the Activa 6G DLX variant costs Rs 72,345 (ex-showroom). Honda Activa is powered by a 109.51cc engine, which generates power up to 7.79 PS and 8.79 Nm torque. The mileage of Honda Activa is up to 55 kmpl.
Honda Activa STD Loan Downpayment EMI Details
The on-road price of Dhansu scooter Honda Activa 6G STD variant in India is Rs.81,907. You can bring it home by just making a down payment of Rs 10,000 (including on-road plus processing fee and monthly loan). After this you will get a loan of Rs 71,907 on this scooter and if you get the loan for 2 years at 9.7% interest rate then you will have to pay Rs 3577 as installment every month for 2 years. On financing this scooter, an interest of about Rs 14 thousand will be charged.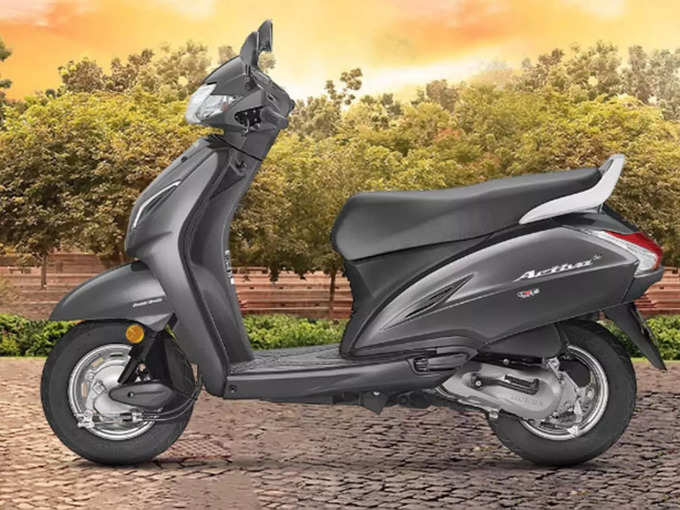 Honda Activa DLX Loan Downpayment EMI Details
If you want to buy Honda Activa 6G Deluxe variant, then its on road price is Rs 83,813. If you want to finance this scooter then it is quite easy. According to the bike dekho EMI calculator, if you finance by making a downpayment of 10% of its total value i.e. Rs 8381, then at 9.7% interest rate, you will get a loan of Rs 75,432 and then during the loan tenure of 3 years, you will get 2,719 per month EMI will have to be paid in installment of Rs.