Intel Xeon processors of the Sapphire Rapids generation have not yet been introduced, but this has not prevented some copies from getting on sale. One such CPU was bought by the well-known overclocker der8auer, who dismantled the processor cover and took pictures under a microscope.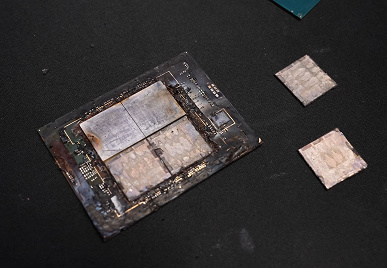 We can see four tiles. According to all the latest data, each contains 15 cores, but the top CPU will not include 60 active cores, but 56. Probably, Intel went to this limit to increase the number of crystals used and / or reduce power consumption.
Modifications of Sapphire Rapids with their own HBM memory are also expected. Processors of this generation should be presented in the coming months.
.