In celebration of the 50th anniversary of the BMW M division, the German manufacturer has unveiled the new BMW XM hybrid super-crossover. This is BMW's first plug-in hybrid with the M prefix.
The new BMW XM is built on a hybrid platform, which consists of a 4.4-liter V8 petrol engine with 489 hp. with 650 Nm of torque and a 196 hp electric motor. The car received an eight-speed M Steptronic automatic transmission.
Acceleration from 0 to 100 km / h takes 4.3 seconds, and the maximum speed is limited to 250 or 270 km / h, depending on the configuration. The battery with a capacity of 25.7 kWh allows the crossover to drive on pure electricity up to 88 km.
The BMW XM is a full-size luxury crossover with a length of 5.1 meters and a wheelbase similar to the BMW X7 (3.1 mm). In the exterior of the new model, the emphasis is on golden details: rims, glass edges, grille trim and other body elements.
The interior of the car has a five-seater configuration (2 + 3). The BMW M multifunctional seats are upholstered in real leather and feature ambient lighting. A total of four trim options will be offered to choose from.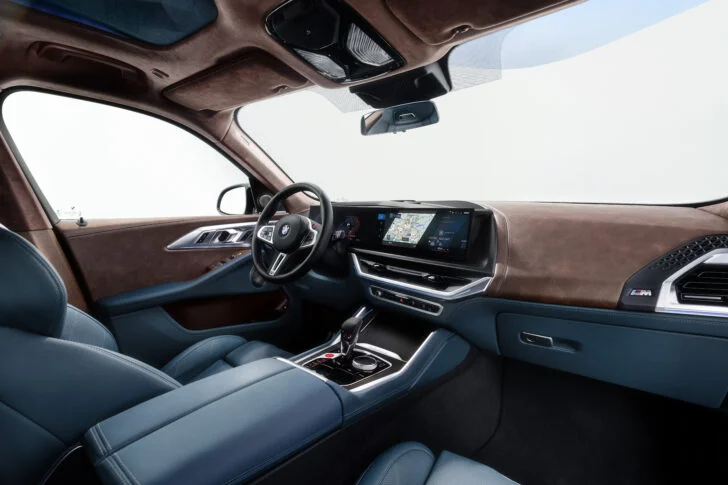 Production of the BMW XM will start in December this year, and in the spring of 2023 it will be available from dealers around the world. The main markets for new items will be the United States, China and the Middle East.