BMW and Mini have unveiled an electric crossover called the Aceman. The production model based on this concept car should sit between the Mini Cooper and Countryman.
So far, the manufacturer does not disclose the technical characteristics of the car, focusing mainly on design. The Aceman is finished in a unique Icy Sunglow Green paint job with a blue body tint and a green roof. The model was the first incarnation of the new design language Mini Charismatic Simplicity, which combines minimalism and sustainability.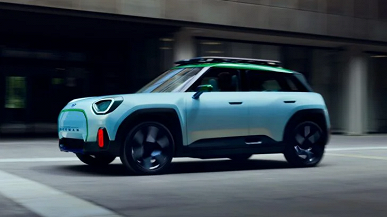 The length of the car is 4.05 m with a width of 1.99 m. The Countryman has a length and width of 4.31 and 2 m, respectively. The place of the radiator grill, which is not needed by an electric car, was replaced with an insert with LED backlight.
A small car received six-spoke 20-inch wheels and original optics. In the cabin, a round display is installed in the center of the front panel, which serves as both the dashboard and the screen of the multimedia and entertainment system.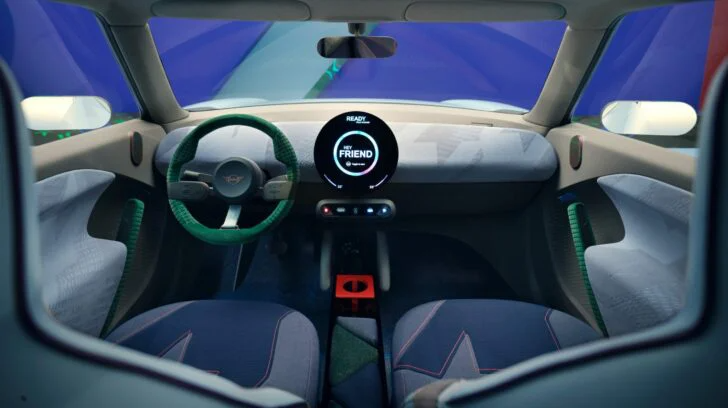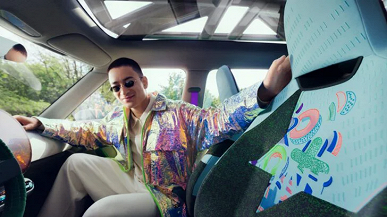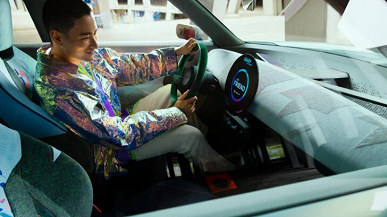 The seats are upholstered in recycled fabric, and there are no leather details in the cabin.