The new Audi A6 Avant E-tron concept car is extremely realistic: this time around, the automaker has given up trying to look into the future and has presented an electric vehicle project based on the PPE (Premium Platform Electric) platform developed jointly with Porsche. It looks like it is ready to go into serial production.
Audi already has four electric vehicle platforms at its disposal. For the original E-tron and E-tron Sportback models, the platform used in cars with an internal combustion engine has been adapted. For the E-tron GT model, the J1 was borrowed from the Porsche Taycan. The Q4 E-Tron and Q4 Sportback E-tron electric vehicles used the modular Volkswagen MEB. And for the new concept car, it was decided to use PPE, developed together with Porsche.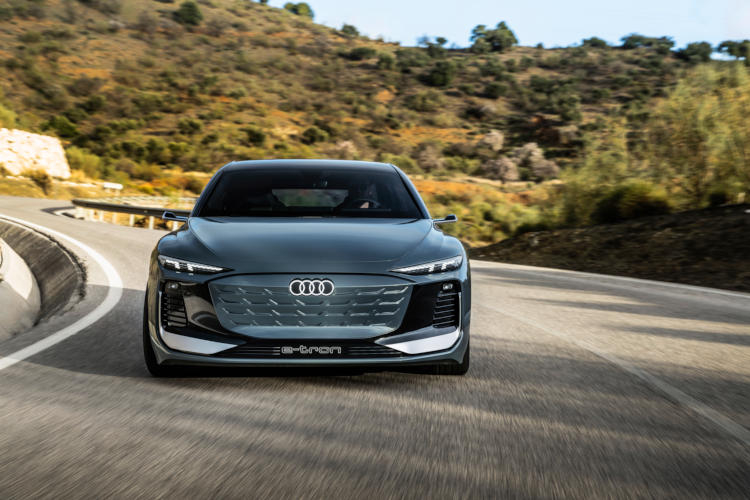 As the manufacturer himself stated, the Audi A6 Avant E-tron project is "production-oriented" – it is likely that the announcement of the production version will take place in the foreseeable future. The concept car boasts cutting-edge technical features. Depending on the versions, the range of the electric vehicle can be up to 700 km according to the European WLTP standard. The car promises to be fast enough – acceleration to 100 km / h takes less than 4 seconds. The charging system with an operating voltage of 800 V and a power of 270 kW allows you to provide a range of 300 km in just 10 minutes.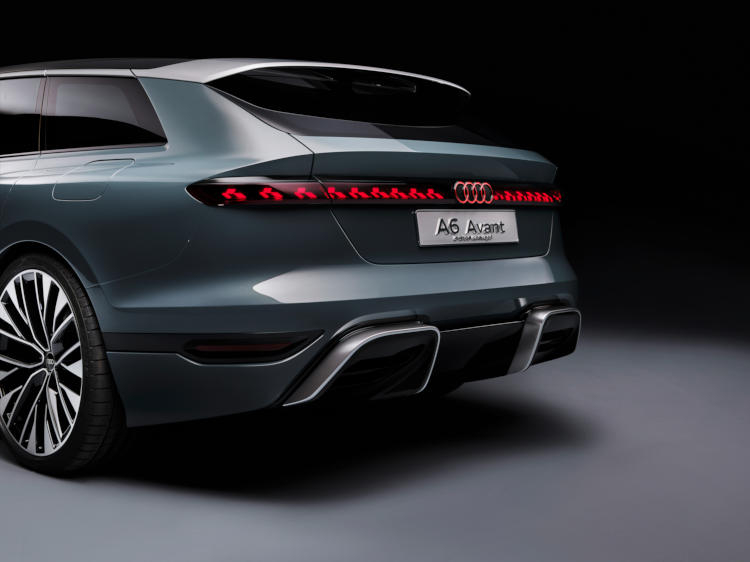 A notable feature of the machine are the Digital Matrix LED lights, which allow you to create animated images. 4 LED projectors are installed at the corners of the electric car, capable of creating images directly on the road surface, for example, warning motorcyclists and cyclists about an opening door.