New Delhi: Audi Cars In India: Audi India is expecting a double digit growth in car sales in the current year 2022 after achieving a grand success in 2021. The credit for this increase can be attributed to the strong orders placed for the existing models and the new models slated to be launched this year. The German luxury carmaker reported a 101 per cent growth in sales in 2021 despite a worldwide shortage of semi-conductors and a deadly second wave of covids.
Audi Q series cars
The year 2022 for Audi started with the launch of Made in India Audi Q7 on 3rd February. The Audi Q7 is the most preferred car in Audi's Q-range (SUV) sold in India by the brand including the Audi Q2, the locally manufactured Audi Q5, the Audi Q8 among other Q series cars. Audi's Q range accounts for about 45 per cent of the brand's total sales in India.
Popular Audi Cars
The Audi A-range (sedans) that the brands are currently selling in India includes the locally manufactured A4 and A6 and the range's top imported Audi A8 L. Audi India also sells performance cars (RS models) which include Audi RSQ8, Audi RS7, Audi RS5 Sportback and Audi S5 Sportback. Apart from these, Audi India sells 5 electric cars in the country and thus is the brand with the widest range of electric cars in India. The company has received tremendous customer support and aims to achieve 15% of its total sales from EV cars by 2025.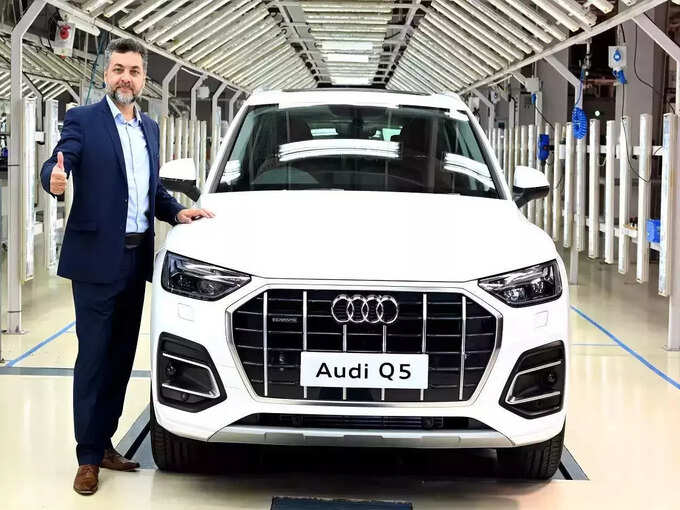 Dhansu cars to come
For the year 2022, Audi India is confident of a double digit growth in sales. The brand will launch many more great models this year. It aims to offer a wide range of cars to the customers so that they can choose the car of their choice. Audi India has moved even closer to its goal of emerging as a sustainable and profitable business. With customer-centricity at the center of every action, Audi will continue to have a strong focus on India Strategy 2025.