Last week, they showed a new version of the light domestic armored car Strela, which differs from other models in the presence of an open cargo compartment for transportation. The compartment also has protection, and for the convenience of loading and unloading there is a special door. Also mounted on the roof is a single rotating machine gun mount with an open top.
This 4 x 4 multipurpose vehicle has a gross vehicle weight of 5,300 kg with a payload of 550 kg. The dimensions of the car are 5200 x 2550 x 2400 mm, the ground clearance is 270 mm.
It is possible to install engines of two types: localized at the Yaroslavl Motor Plant Foton or Cummins ISF 2.8, with a capacity of 157 or 200 hp. respectively. Installed 5-speed manual gearbox. Front suspension – independent torsion bar, rear – dependent on leaf springs.
The car has a range of 700 km and a top speed on the highway of 120 km/h. Climbing angle – 31 degrees, slope – 20 degrees. The maximum height of a moving vertical wall is 0.3 meters. The depth of the ford to be overcome is 1 meter.
The car has the fourth class of ballistic protection of the habitable compartment. It can also withstand an explosion under the bottom or wheel up to two kilograms of TNT.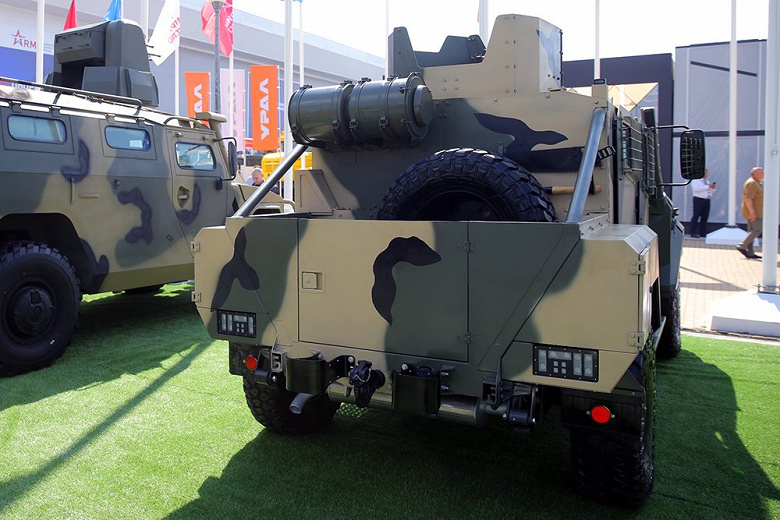 At the forum "Army-2022" also showed the second prototype of the unarmored frame SUV "Strela".