PC GPU shipments totaled just 64.2 million units last quarter, down 35% year-on-year, according to analysts at Jon Peddie Research.
The worst situation was in the mobile segment, where the drop reached 43%. In the desktop segment, things were not so bad, as the market sank 24%.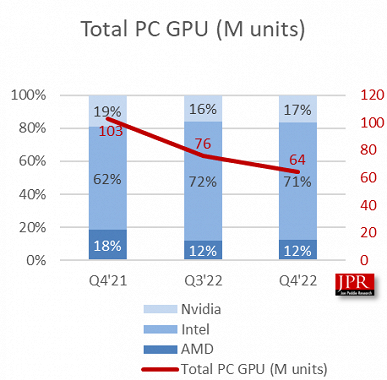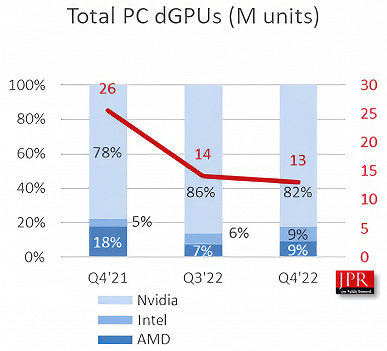 If we talk about discrete GPUs, then the situation is very curious. Firstly, the market sank from 26 to 13 million chips, that is, by half. Secondly, Intel somehow managed to catch up with AMD! Both companies now occupy 9% of the market, and it is not very clear how it happened. The share of Nvidia for the year increased from 78% to 82%.