A federal judge in the state of California (USA) has provisionally approved a compensation plan proposed by Apple in connection with user complaints about butterfly keyboards. A class-action lawsuit against Apple was filed back in 2018 by users from California, Florida, Illinois, Michigan, New Jersey, New York and Washington. The plaintiffs alleged that the company was well aware of a faulty keyboard mechanism used in MacBook laptops between 2015 and 2019, but withheld the details from consumers in order to continue selling the devices.
The butterfly keyboard was introduced to MacBooks, MacBook Airs, and MacBook Pros in 2015-2016, when it was claimed to provide "superior feel" and stability, as well as thinner body designs. However, soon after the launch of the first MacBooks with such a keyboard, users encountered problems with sticky keys and breakages when dust and other particles got into the mechanism. In June 2018, Apple even launched a butterfly keyboard repair program, but keyboards with the same mechanism were offered as replacements, which again led to breakdowns. The company also tried to improve the mechanism, but the failures continued. As a result, Apple abandoned this type of keyboard and returned to the scissor mechanism, the last butterfly keyboards were on MacBooks in 2020.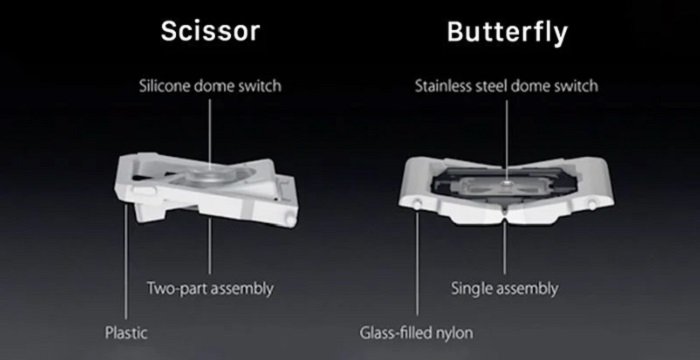 Apple offered its compensation plan for this lawsuit back in the middle of this year, and now it has been approved by a federal judge. The $50 million total payment will include $13.6 million attorneys' fees, up to $2 million in legal fees and $1.4 million in administrative expenses, with the remainder distributed to the victims. The amount of the payout will depend on the number of repairs that the laptop required, and can reach $395.