Apple sent an email to iOS app developers announcing the suspension of Search Ads in Russia, which helps promote games and apps on the App Store. This decision is due to recent events.
The message says that all already launched advertising campaigns in Search Ads in the Russian App Store are suspended indefinitely. The ability to organize new campaigns is also temporarily unavailable. Apple hasn't given any specific timeframe for the restrictions. This means that they will remain in effect until the company decides to cancel them, which will be announced later.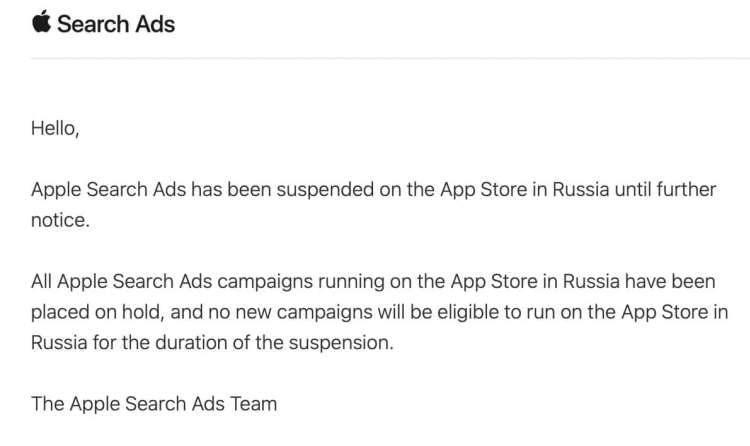 Previously, Apple suspended the operation of its branded online store in Russia, and stopped deliveries of products through its channel. In addition, the company limited the operation of the Apple Pay service and removed the applications of some Russian media, including RT and Sputnik, from its App Store branded digital content store.