Apple has announced that iOS 16.1 will include a new Live Activity feature that allows iPhone users to see what's happening in real time right from the lock screen. It will display, for example, the status of food delivery or the score of sports games.
With the iOS 16.1 beta available to developers and public testers this week, Apple is testing the integration of live streaming and sports events through the Apple TV app. Clicking the Subscribe button for a sports game will display the Live Activity widget on the lock screen, including live scoreboards and other information.
The Live Activity widget will appear at the bottom of the lock screen on iPhone 13 and earlier, and iPhone 14 and iPhone 14 Plus. On the new iPhone 14 Pro and iPhone 14 Pro Max, real-time activity will be displayed in the Dynamic Island area.
Apple says iOS 16.1 will be released later this year. For sports, the feature will be available for MLB games for users in the US, Canada, Australia, UK, Brazil, Mexico, Japan, and South Korea, and for NBA and Premier League games for users in the US and Canada at launch.
The Live Activity feature also supports timers set in the Clock app. Third party apps will also support this feature.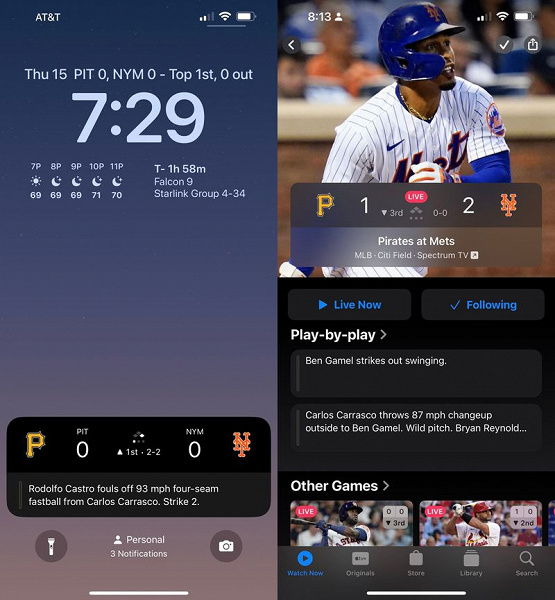 As already reported, GPS stops working on iPhone 14 Pro and iPhone 14 Pro Max after updating to iOS 16.1.