Strategy Analytics has summed up the results of the study of the world market of processors for tablet computers. Apple, Intel, MediaTek, Qualcomm and Samsung LSI remain the key players in the industry.
The undisputed leader is Apple with a share of 60.1% in the third quarter of last year. Intel follows with 13.3%, and MediaTek closes the top three with a share of 9.1%.
It is noted that in the segment of gadgets running the Android operating system, almost half of the deliveries – 46% – fell on MediaTek products. The share of x86 chips in tablets was approximately 12% of the total shipments, while Arm accounted for the rest.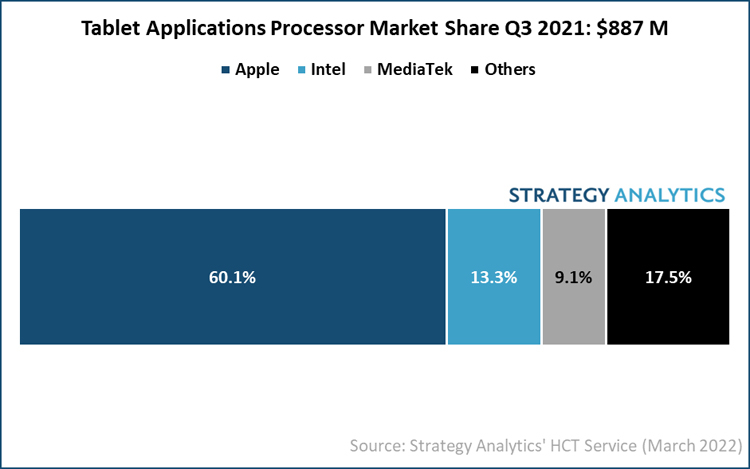 Overall, in the third quarter of last year, sales of tablet processors increased by 8% in terms of revenue, but decreased by 14% in quantitative terms. The average cost of shipped products rose by 25% year on year.
Approximately a third of the implemented processors provided support for cellular communications – 3G, 4G or 5G.