The network has complaints from users of mobile devices with the Android operating system about the rapid discharge of the battery and overheating.
It is noted that this leads to a bug in Google Messages (Messages) – the basic application for messaging on Android smartphones.
The fact is that the Google Messages application has a handy option that allows you to quickly take pictures or videos, and then share them. The option in the attachments menu appears as a live feed from the phone's camera.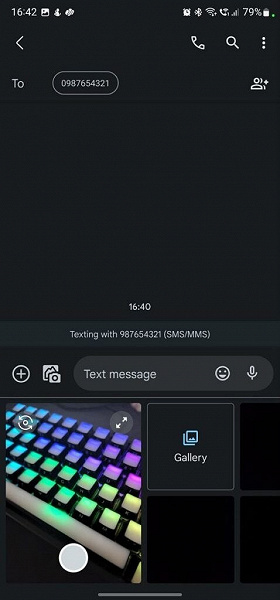 As enthusiasts suggest, a bug in the app keeps the live feed from the camera even after exiting the Messages app. This also confirms that the Android 12 camera usage indicator stays on after exiting Messages.
Google has not yet officially acknowledged the problem, so it may take some time before the company releases a fix.
Luckily, there is an easy workaround for a temporary fix. If you don't use the viewfinder feature in Google Messages, you can simply prevent the app from using the camera on your phone.
This requires you to press and hold the Google Messages icon to open the context menu and select the About app option, then the App Permissions option, and then under the Camera option, select Deny.