At the Intel Innovation 2022 event in San Jose, Intel has already showed their reference Arc A770 video cards, but the Arc A750 version was not brought there. However, in parallel, the company is hosting an Open House event in Taipei, Taiwan. And here partner versions of the maps are already being demonstrated, and both Arc A750 and Arc A770 at once.
They were presented by ASRock and Gunnir, the only companies that openly announced the preparation of such accelerators. Apparently, the Taiwanese vendor is preparing two models, the Chinese one. Photos of the cards have already appeared on Chinese resources.
ASrock is reportedly preparing a Phantom Gaming Arc A770 model with two eight-pin PCIe power connectors. This indicates that the card can draw up to 300W and will be factory overclocked.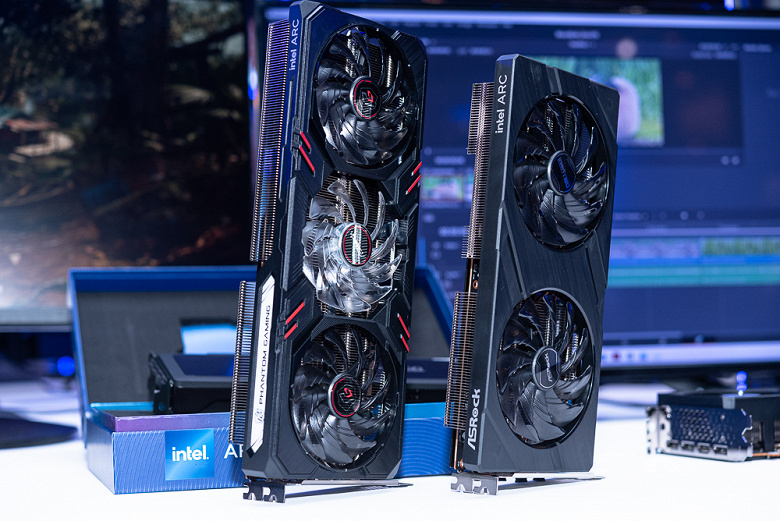 A cheaper version of the Challenger Arc A750 is also expected with 8 GB of memory, two eight-pin PCIe power connectors and a dual-fan cooling system.
Gunnir is also preparing the Arc A770 graphics card for gamers. It has two eight-pin power connectors and a large cooling system with three fans. GPU clock speeds are yet to be announced.
Previously on the Intel site appeared Arc A310 map.