The Chinese brand Gunnir presented a completely unexpected solution – a discrete MXM format video card for a laptop based on the Intel Arc 380 GPU. Everything is interesting here.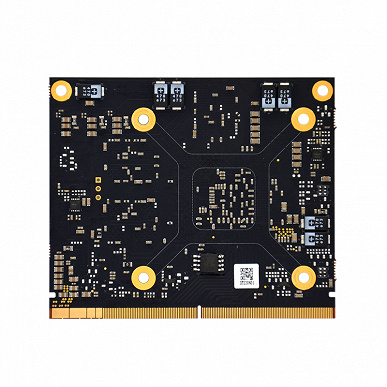 Most modern laptops are equipped with a GPU soldered to the motherboard. Such GPUs can either be part of the CPU or be separate solutions – dGPUs, but, regardless of this, they are integrated into the motherboard. The previously widespread format of full-fledged discrete video cards MXM (mobile module on the PCI Express bus) has practically lost its relevance. So, the last 3D cards of this format on Nvidia GPUs were released in 2019 (mobile GeForce RTX 2060, RTX 2070 and RTX 2080 for Clevo laptops), on AMD GPUs in 2017 (Radeon Pro WX 4150 Mobile and Radeon Pro WX 4170 Mobile ). But the Chinese Gunnir, for some reason, decided to revive the production of MXM accelerators.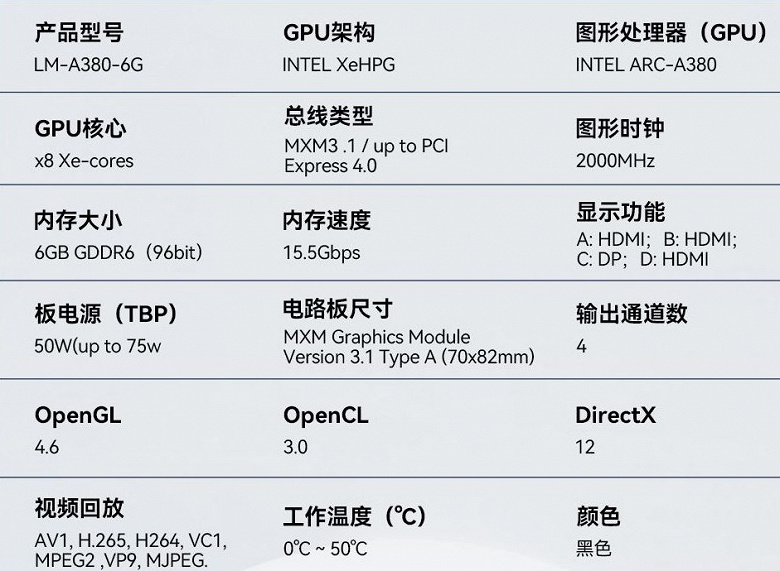 LM-A380-6G, this is how the novelty is marked, is interesting not only for the format itself, but also for the GPU. Intel's Arc line of mobile 3D accelerators are the A370M and A350M, while Gunnir for the LM-A380-6G used the Arc A380 GPU from Intel's desktop solution. Learned such a unique hybrid.
The LM-A380-6G is based on a full-featured ACM-G11 GPU with 8 Xe cores, 6 GB of GDDR6 memory and a 96-bit memory bus. It is made in accordance with the MXM 3.1 specifications and supports the PICe 4.0 interface (four bus lines). In China, the device can already be purchased for 1,900 yuan (approximately $280).