Dasung Technology, which recently introduced link solution with a 6.7-inch e-ink screen, announced the availability of newcomers for $258 in China.
Dasung Link is offered in two colors: Phantom Blue and Space Grey. Its body is made of aluminum alloy, and the thickness is only 8mm. The image density is 300 pixels per inch.
Remember, this is not a smartphone. and an additional screen for a smartphone. The manufacturer offers versions of Link for Android-smartphones and iPhone, which are equipped with batteries with a capacity of 5000 and 6800 mAh, respectively. They connect to smartphones wirelessly and duplicate the image from the smartphone screen. What it is for: The e-ink screen does not emit light and strains the eyes of users much less.
This device can not only display the screen of a mobile phone, but also allows you to control your smartphone through the touch screen, while the manufacturer promises minimal delay.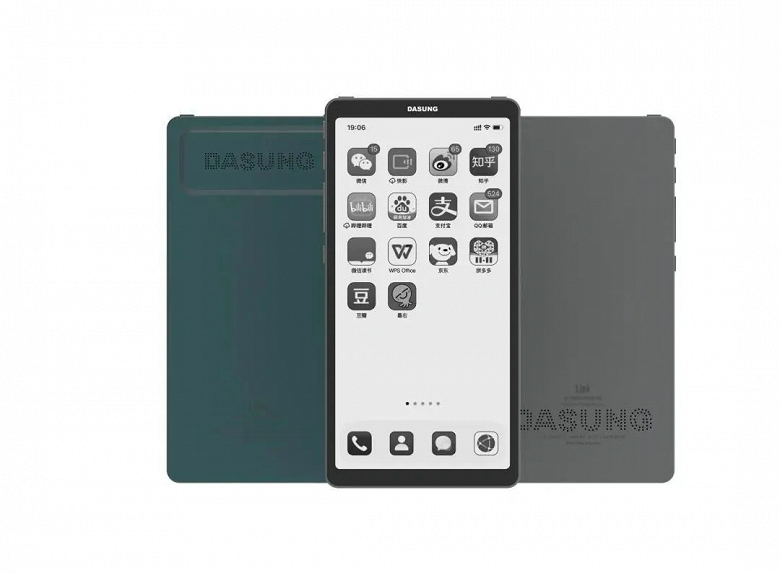 It is stated that thanks to the Dasung Turbo Ink Screen High-Brush technology, the external screen quickly displays content in WeChat, Weibo, Zhihu applications, and also opens large files up to 1 GB in size.