The source got details about the Asus ROG Flow X16 laptop, which will be a very noteworthy model on the market (after the announcement scheduled for May 17). The thing is that ROG Flow X16 combines compactness (as far as it is possible for a gaming model with a 16-inch display), high performance and a touch display that rotates at an angle close to 360 °. That is, this gaming laptop can take the form of a large gaming tablet.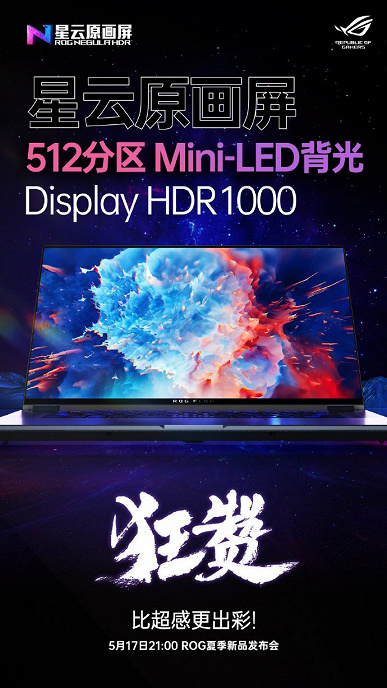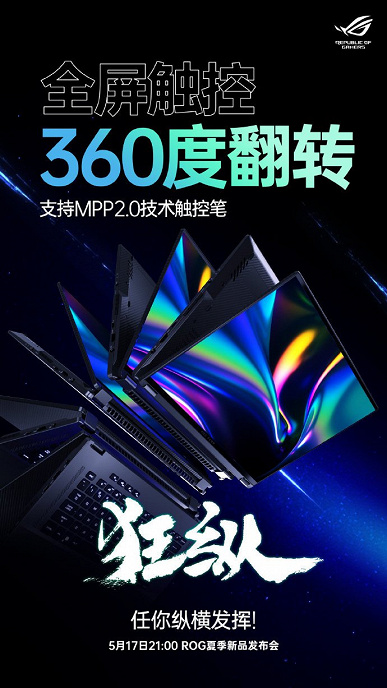 The display is definitely the highlight of this model. Not only is it touch-sensitive and rotates at a large angle, it uses a Mimi-LED panel with 512 backlight zones, QHD resolution and a frame rate of 165 Hz. The screen meets the requirements of the Display HDR 1000 standard, and the maximum brightness reaches 1100 cd/sq.m.
The hardware platform is based on the AMD Ryzen 6900HS processor, complemented by the GeForce RTX 3070 Ti 3D accelerator. So the performance margin of such a laptop-transformer is at least a few years ahead. The cooling subsystem is also interesting: there are three fans, but one of them is not connected to the radiators, but simply drives air through the case. This is done to better cool all components, not just the CPU and GPU.