AMD introduced the Ryzen 6000 mobile processors at the beginning of the year, now it's the turn of their professional and business versions. This, of course, is about the Ryzen Pro 6000 line.
As always, Pro models either differ very little from conventional CPUs, or do not differ at all technically. Recall that the Pro models are distinguished by longer support from AMD.
The Ryzen Pro 6000 line includes only two energy-efficient models and six high-performance ones at once – everything is the same as in the case of the regular Ryzen 6000. Except that the names of some models are slightly different.
At the same time, the parameters are generally the same, but there are still slight differences in frequencies, and just where the names do not match a little, so there will be no confusion.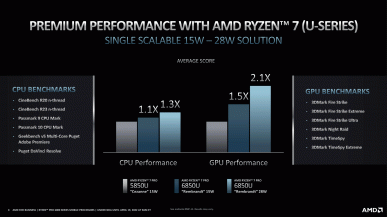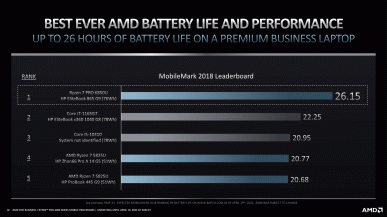 In addition, the Pro family was replenished with updated models of the previous generation on the Zen 3 architecture. AMD introduced three such processors.
As for other data from the presentation, they are generally the same as we saw during the announcement of the next generation of conventional CPUs. AMD is focusing on improved power efficiency and measurably improved performance.