At CES 2022 last week, AMD confirmed the relocation of Ryzen processors to an LGA socket instead of its long-standing PGA: Ryzen 7000 will receive LGA1718 (AM5) socket… How it works is well demonstrated in the images below.
Overall, the LGA1718 is very similar to the LGA1700 in Alder Lake motherboards, except that the mounting system is rotated 180 degrees. However, there is one fundamental point in AM5, due to which the system invented by AMD will more reliably fix both the CPU and the cooler.
It consists in the fact that not only the cooler itself is attached to the rigid back panel, but also the processor fixation mechanism (Socket Actuation Mechanism, SAM) – with the help of four additional screws. This ensures the alignment of the processor cooler not only with respect to the rear panel, but also with respect to the socket itself, and the acting forces are distributed not over four, but over eight points and already a much larger area. This means that the cooler will be more evenly pressed against the process and the cooling will also be more uniform. Alder Lake has certain problems with this (deflection), which is clearly demonstrated in the picture below.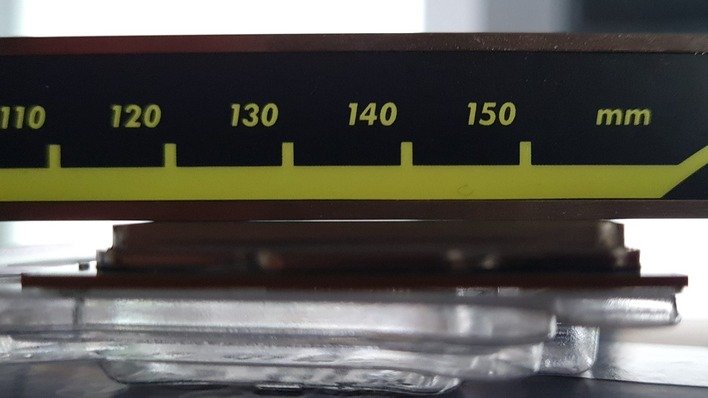 We will remind, earlier AMD announced that the current coolers intended for processors in AMD4 version will be compatible with AM5 processors. At Intel, the system of mounting cooling systems for the LGA1700 CPU is incompatible with the one used for the LGA1151 / 1200.
.