According to the source, the battery for the Samsung Galaxy S23+ smartphone (model number SM-S916B) has already appeared in the South Korean battery certification agency Safety Korea.
Relevant information reveals that the Galaxy S23+ battery model number is EB-BS916ABY and the manufacturer is Ningde, which also supplies batteries for the Galaxy Z Flip4 and Galaxy Z Fold4.
The first photos of the Galaxy S23+'s battery are so blurry that it's impossible to determine the battery capacity of the new flagship. It was previously reported that the battery capacity of the Galaxy S23+ will remain about the same as that of the Galaxy S22+, which is equipped with 4500 mAh.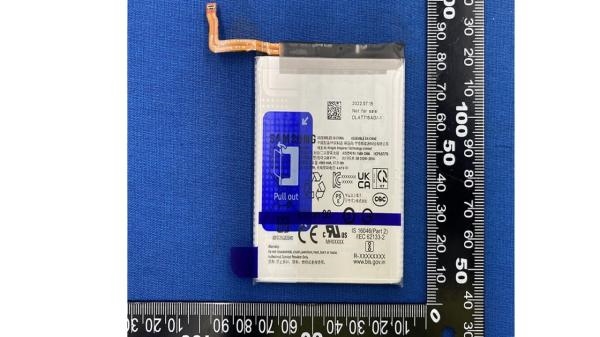 In addition, the Galaxy S23 + should receive a Samsung AMOLED flat screen with a high refresh rate and a Qualcomm Snapdragon 8 Gen2 single-chip system.
The Samsung Galaxy S23+ is rumored to debut in February 2023.