Resource Letsgodigital has published the latest images of the Samsung Galaxy S22 Ultra smartphone, which were created based on the available information. The author was the graphic designer Parvez Khan (aka Technizo Concept), who showed the entire color range of the S22 Ultra.
Recently, we learned about the existence of the green Galaxy S22 Ultra, followed by the Turkish Rose variant and then the images in the Burgundy Red color. Now all the available color options can be judged next to each other.
It is reported that the new flagship smartphone Samsung Galaxy S22 Ultra will record higher quality videos than its predecessor. The main camera will use image sensors with a resolution of 108, 12, 10 and 10 megapixels. There is data on the Wide Shift OIS, which performs 58% better than the Samsung Galaxy S21 Ultra. In addition, the new product handles camera shake 4 times better using Ai VDiS technology. It's worth noting that the Samsung Galaxy S21 Ultra was already one of the best smartphones in terms of optical image stabilization, so its successor should set a new bar for quality.
In addition, it is known that the term HDR in the Samsung Galaxy S22 Ultra will be replaced by Super HDR, as the colors will be even more vivid and realistic. Videos will capture 68 billion color shades.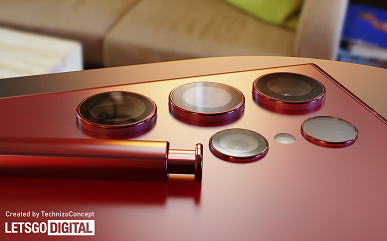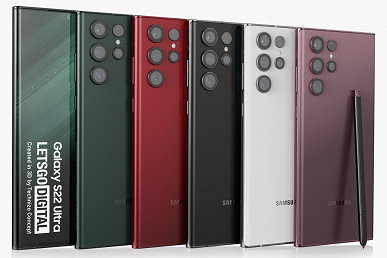 The Samsung Galaxy S22, Samsung Galaxy S22 + and Samsung Galaxy S22 Ultra are expected to be unveiled at a special event early next year. Smartphones will receive Snapdragon 898 and Exynos 2200 SoCs in different regions of the world.