The German company Audi has introduced the Audi Q8 e-tron, the successor to the original e-tron released four years ago. The new car is built on an electric platform and has received a number of major improvements over the previous model.
The new Audi Q8 e-tron will be available to order in mid-November 2022, with sales in Germany and other European markets starting in February 2023. In April next year, it will appear in the US. The cost in Germany starts at 74,400 euros.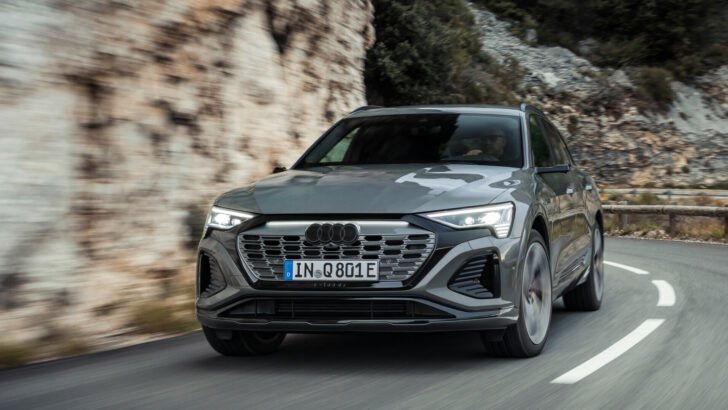 The new Audi Q8 e-tron received a new design of optics and an original false grille, which bears some resemblance to other Audi models. The model is equipped with discs with an unusual design of the spokes and bright red brake calipers behind them.
Many details in the interior of the new Audi electric car are made from recycled materials, such as carpeting. And the decorative insert above the display is partly made from recycled plastic bottles. Inside the electric car, there are two large displays with a diagonal of 10.1 and 8.6 inches, which replace almost all the usual physical switches and buttons. There is also a large panoramic roof.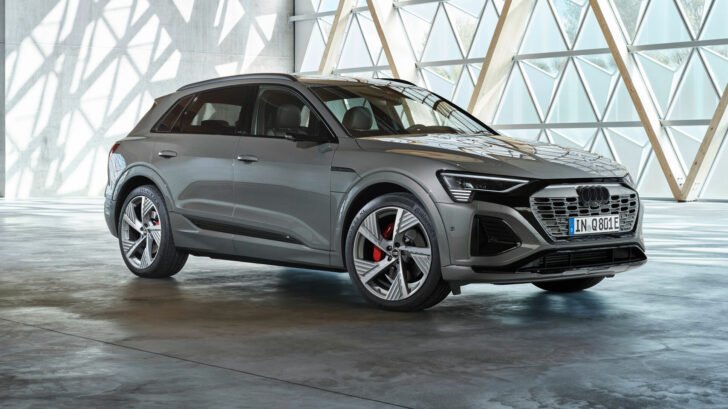 The base models of the Audi Q8 50 e-tron and the Audi Q8 Sportback 50 e-tron will be equipped with two electric motors with a total output of 339 hp. and a torque of 664 Nm. The power reserve of the first will be 491 km according to the WLTP cycle, and the second – 505 km.
Audi Q8 55 e-tron and Audi Q8 Sportback 55 e-tron will get two engines with 407 hp. and 664 Nm of torque and will be able to drive 582 and 600 km without recharging, respectively. The maximum speed for all of the above models will be limited to 200 km / h.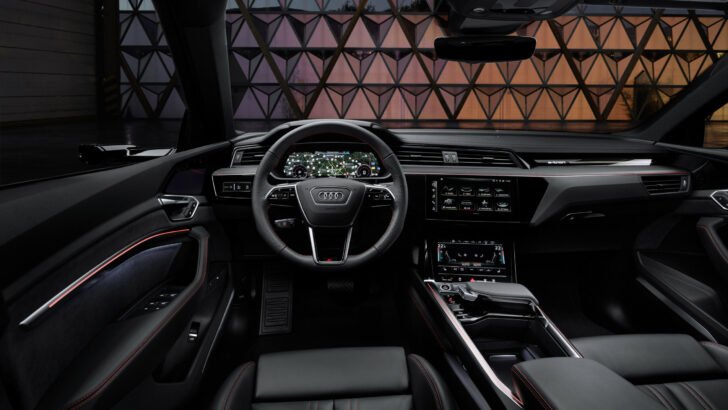 The top models Audi SQ8 e-tron and Audi SQ8 Sportback e-tron will receive three engines with a maximum output of 503 kW and 973 Nm of torque. The range of the Audi SQ8 e-tron will be 494 km, and the Audi SQ8 Sportback e-tron will be able to drive up to 513 km on a single charge. Their maximum speed reaches 210 km/h.