Speaking via video link at the G20 summit, billionaire Elon Musk, sitting in the dark and wearing a traditional Indonesian shirt, spoke about his vision of the future, which includes aliens, deep tunnels and rocket tourism.
Musk explained that three minutes before the call, his electricity was cut off, which is why he looks so strange. Musk was asked why he didn't go to a tropical Indonesian island. He stated that he became even busier after he took over Twitter. As we already wroteMusk stated that he works "to the maximum, from morning to night, seven days a week."
He said that he sees in the future a large number of tunnels deep underground to deal with traffic jams. Rocket travel, in his opinion, will become commonplace, while we can also detect extraterrestrial life in space.
"Perhaps we will find alien civilizations or discover civilizations that existed millions of years ago," he said. "I think it would be incredibly interesting to go there and explore the galaxy."
He also talked about the advantages of tunnels over flying cars, stating that flying cars can fall on people's heads and generally have a bad effect on people's privacy.
Electric cars and tunnels are the absolute answer to the worst possible congestion in any city, because you can go as many layers deep as you want until the problem is fixed.
Elon Musk
The billionaire added that he hopes to see civilian spaceports around the world that will allow people to travel at speeds up to 20 times the speed of sound.
I think it would really open up the world if you could travel anywhere on the planet in less than an hour.
Elon Musk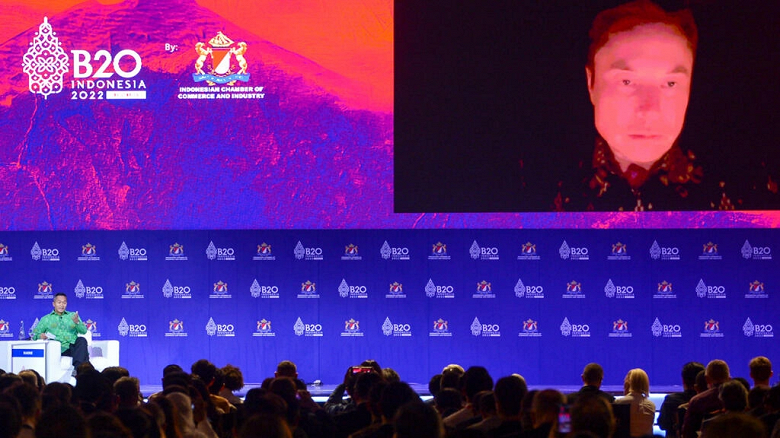 At the end, commenting on his current lack of light, Musk stated, "I'm watching this video and it's so weird. I'm sitting here in the dark, surrounded by candles. This is the funniest thing."