Apple has released a beta version of iOS 16.1, which makes available on the original AirPods Pro headphones the adaptive transparency mode introduced in the second generation AirPods Pro.
As you can see in the screenshot, original AirPods Pro users who updated to the AirPods 5A304A beta firmware can now see the Adaptive Transparency Mode option in AirPods Pro settings.
AirPods Pro 2 features a new H2 chip, longer battery life, a new charging case, and a new earbud size to better fit the wearer's ear. Users can charge AirPods Pro using the Apple Watch charger, MagSafe chargers and Qi-certified chargers are also compatible.
The Adaptive Transparency Mode can greatly reduce the intensity of loud sounds such as whistling or power tools, while still allowing users to hear ambient sound well. It is unknown how well this feature will carry over to the original AirPods Pro, as the original AirPods Pro only had the H1 chip, and Apple has stated that adaptive transparency is provided by the H2 chip. Many AirPods Pro 2 users admire Apple calling her "obsessed with details".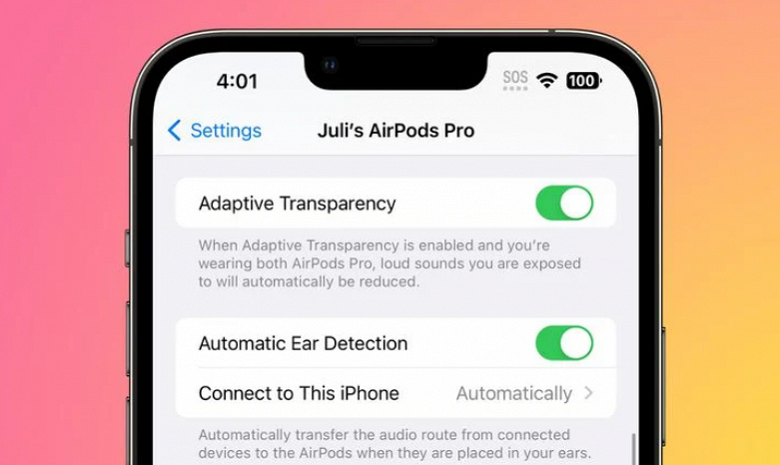 Apple iOS 16.1 also includes battery percentage for more iPhone models such as the iPhone 11 and iPhone 13 mini. Apple has changed the battery indicator to a dynamic icon.