Acer has released a video card Predator BiFrost Intel Arc A770OC is a top and overclocked solution based on an Intel graphics chip and with an unusual cooling system. This card received two fans of different types.
The first developers call AeroBlade 3D, this is the so-called "turbine". The second is FrostBlade 2.0, a more traditional 92mm fan. It is not yet clear what advantages, in addition to originality, such a combination provides.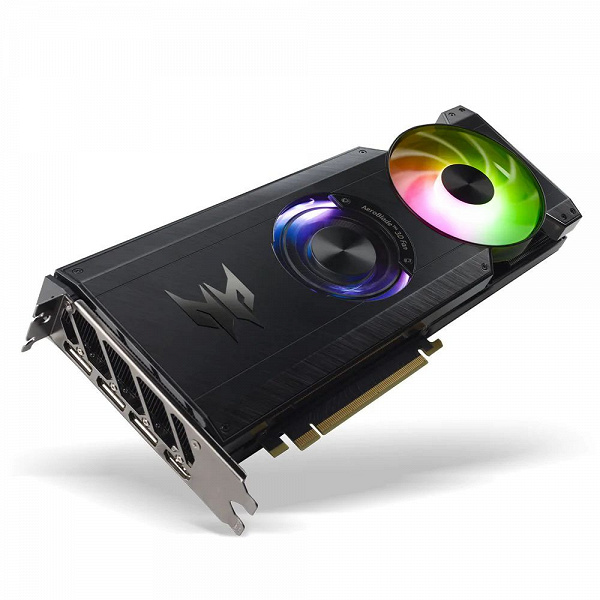 The graphics processor of the video card received has a factory overclock and operates in the frequency range of 2200-2400 MHz. The card has 16 GB of GDDR6 memory at 17.5 GHz. It is also known that the card in normal mode will require 250 watts, while overclocked – up to 280 watts. There are two 8-pin connectors for power.
The card occupies two slots, its exchanges are 267 ? 117.75 mm. For video output, there are three DisplayPort 2.0 connectors and one HDMI 2.1.
The price ranges from $372 to $404. So far, sales are carried out in Taiwan.