Geely has officially unveiled its first electric pickup truck – the model is called the Radar RD6. The company has not yet gone into details. A full-fledged premiere will take place in China on September 9, prices will be announced at the same time, but it is already becoming clear that the Radar RD6 will turn out to be an inexpensive pickup truck.
This is not a Cybertruck competitor at all, but the car is positioned as a vehicle for young people, so the RD6 will be much cheaper than the Tesla pickup truck and other American electric pickups. The power of the basic version with a drive to the rear axle will be about 200 hp, the top all-wheel drive version will be about 400 hp.
The dynamics do not stagger the imagination, but for such a car it is quite sufficient – the top version will accelerate to 100 km / h in 6 seconds. The maximum power reserve will be 600 km.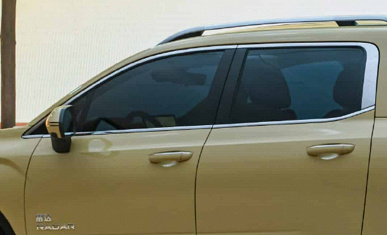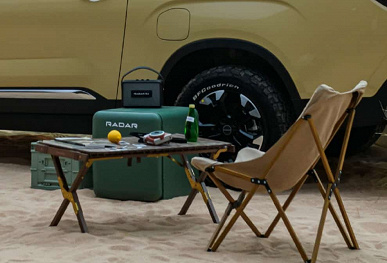 There is nothing unusual about the design of the RD6 – the car looks like a classic pickup truck. Even the door handles here are ordinary, "analogue". The hatch for connecting the charger is also located in the traditional place – where the filler neck is usually located.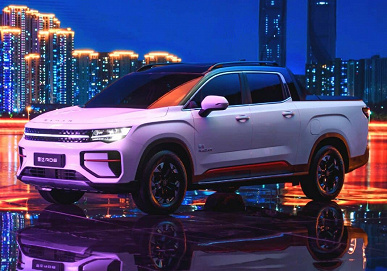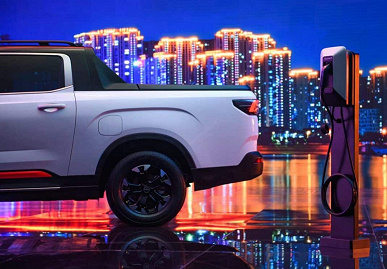 Judging by the pictures, along with the pickup itself, Geely will offer a number of branded accessories such as a camping refrigerator and surfboards presented in these images.