Munich designer Andrea Mocellin presented his new solution called Exo-Line. The design is a frame with three wheels (two front and one rear), a battery and an engine. To ride the Exo-Line, you need to lie down on it.
To turn on such a device, you need to mix the center of gravity, as when riding a bicycle or motorcycle. To control the speed there is a remote control near the handle.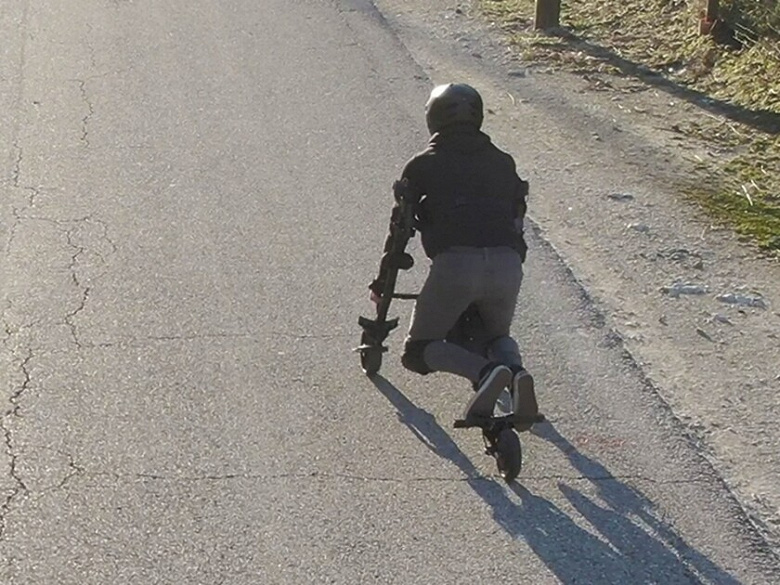 According to the developer, when using such transport, a person "reconnects" with the scooter and experiences a "physically exciting riding experience." At the same time, Exo-Line can be folded like a backpack.
This version does not have a suspension or other depreciation system, so such vehicles are unlikely to be suitable for domestic roads. Specifications, price and other data have not yet been reported. It's not even clear if Mocellin will sell the Exo-Line.